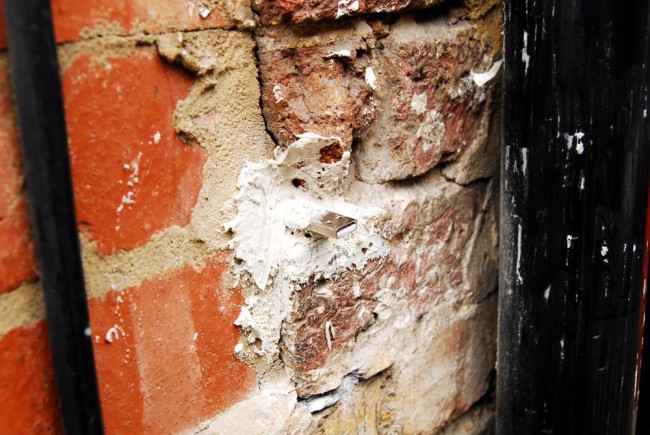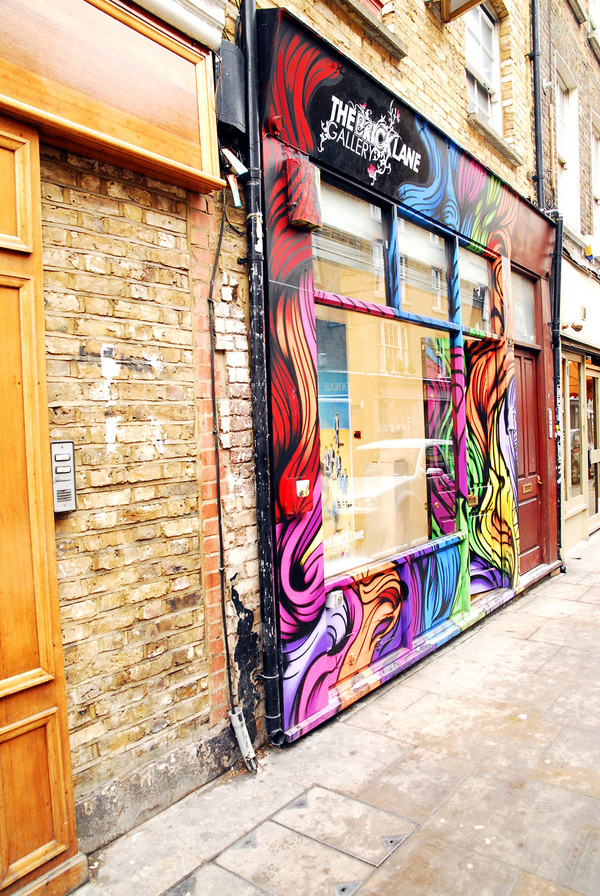 London has it's first 'Dead Drop', located next to Brick Lane Gallery, 196 Brick Lane (check the pictures above for exact location).
What is a 'Dead Drop'?
Dead Drops, from German artist Aram Bartholl, are anonymous, offline, peer to peer file-sharing networks that are located in public city spaces. USB flash drives are embedded into walls, buildings, curbs and even trees accessable to anybody in public space. Everyone is invited to drop or find files on a dead drop. Plug your laptop in to share your favorite files and data. Each dead drop is installed empty except a readme.txt file explaining the project.
Dead Drops originated in New York but have since spread throughout the world and have now arrived in London.  The Brick Lane Dead Drop packs a 2gb punch, go and check it out, we are told there is some cool stuff on there. Be careful though as anything could be lurking on there by now…