Swoon is a street artist hailing from New York who is well known for her intricate and lifesize what paste prints and paper cut outs of figures based upon people in her life.
Swoon, visited London recently and left four pieces around Shoreditch.   This piece is just off Curtain Road: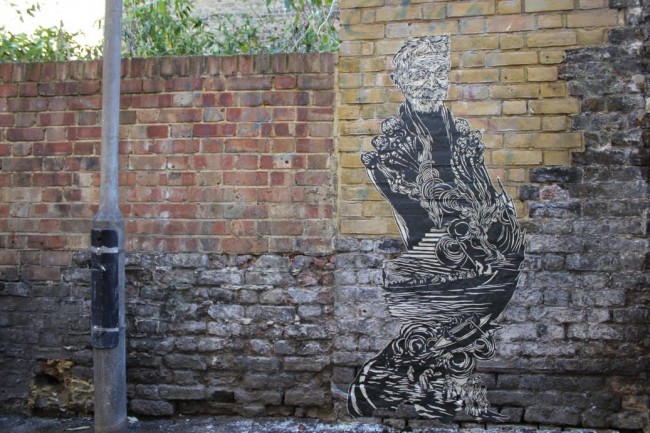 Swoon has recently been working in Haiti, assisting in the rebuild after the devestating 2009 earthquake and this piece on Blackhall Street perhaps portrays a boy that she met during this time: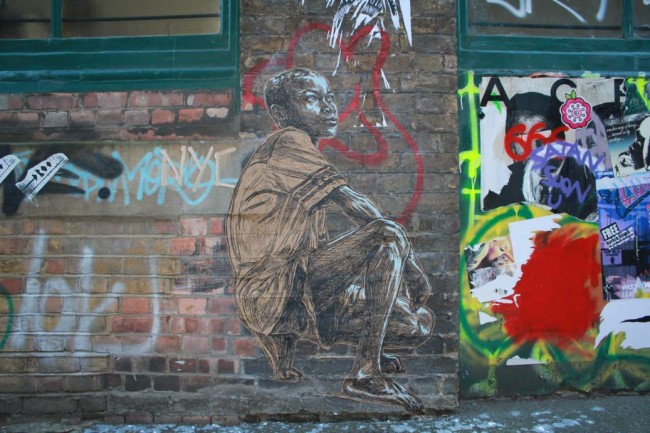 This fantastic piece in in New North Place, Shoreditch:
Check out Swoon's book which is available to buy on Amazon here.