Christmas time is rapidly approaching so we, at Street Art London, thought it would be a good time to take a look at some street art books.  We have already taken a look at Keith Baugh's excellent book, Early New York Subway Graffiti 1972-1975 over here.  Today we are having a look at The Art of Rebellion III: the book about street art
by C100 a.k.a. Christian Hundertmark.
As the title suggests this book is the third in the Art of Rebellion series from Publikat. Continuing in the same vein as it forebears Art of Rebellion III contains a wealth of outstanding street art images from all over the globe spread over 200 pages.
The breadth of street artists featured in The Art of Rebellion III is impressive to say the least. There are interesting pieces by well known artists such as Blu, Nick Walker, Shephard Fiary, Paul Insect, Zevs, Escif and Zevs but also some focus on less well known artists which is good to see. As you'd expect with from a publication like this, the quality of the photography throughout is excellent. Another nice touch is that the book gives details of where to find out more information on each of the street artists featured.
London is represented in the book by the likes of Paul Insect, Conor Harrington, Eine and Roa. Eine has four whole pages devoted to his work, primarly focussing on his alphabet shutters in Middlesex Street and "The Strangest Week" on Hackney Road. Two of Roa's London pieces also make an appearance in the book, Roa's (now buffed) lenticular rabbit from Curtain Road and the Hackney Road beaver.
Eine's shutters on Middelesex Street: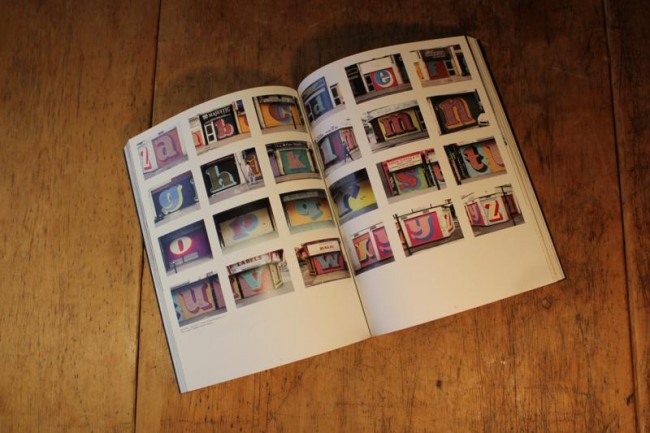 Roa's lenticular rabbit and the Hackney Road beaver: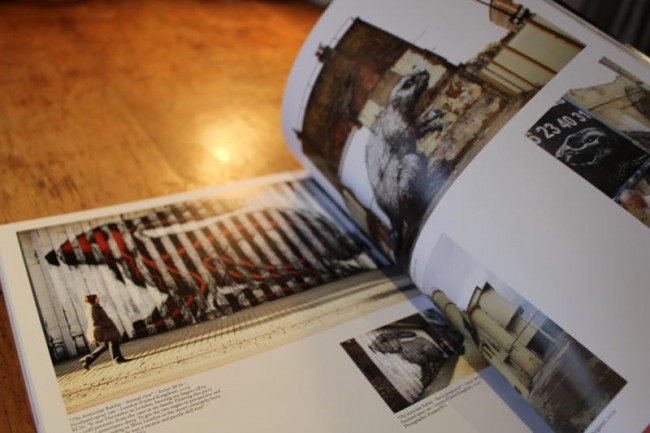 All in all, The Art of Rebellion III is a top quality street art picturebook that will enrich anyone's coffee table. Pick it up for £25.20 from Amazon HERE
.