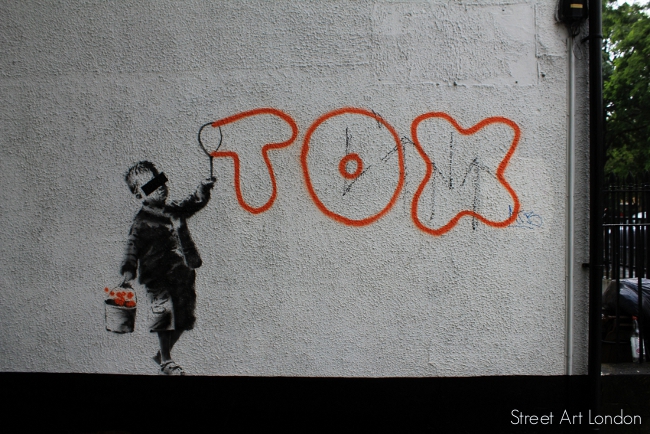 Banky's latest piece in London references the notorious London graffiti artist/tagger Tox who was recently found guilty of seven counts of criminal damage and convicted at Blackfriars crown court in Central London. Tox has been in custody since his arrest over five months ago and is likely to face further jail time when sentenced on 1 July.
The piece appeared this morning in Jeffreys Street in Camden Town, where Tox is from. Street Art London went to visit it (and got very wet in the process!), check out more of our photos below: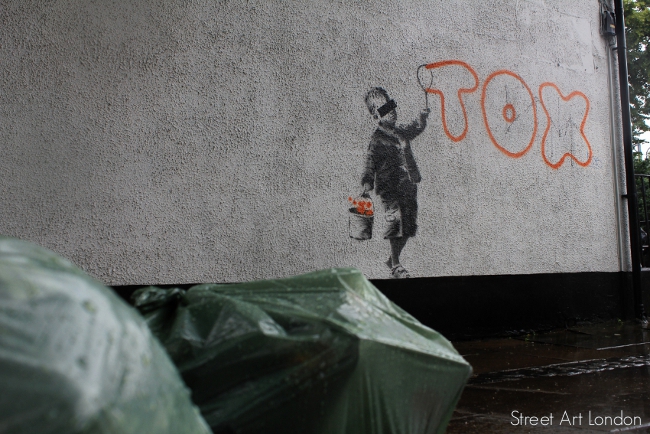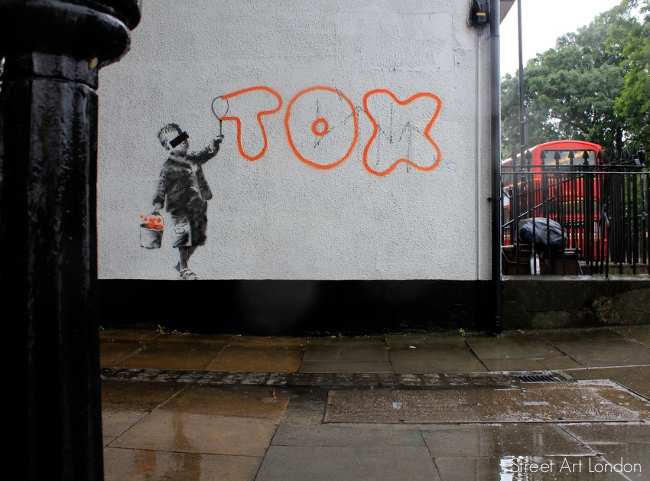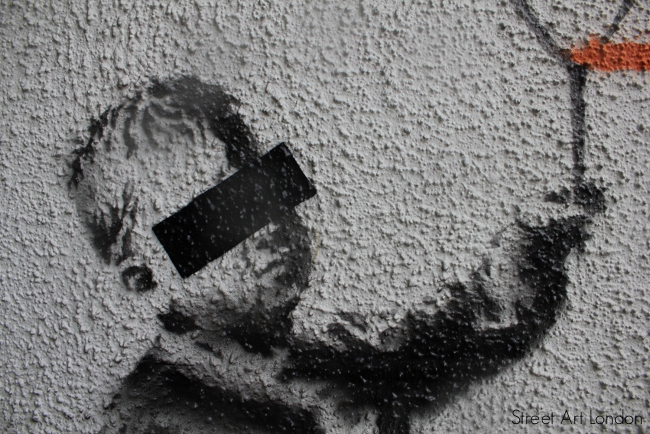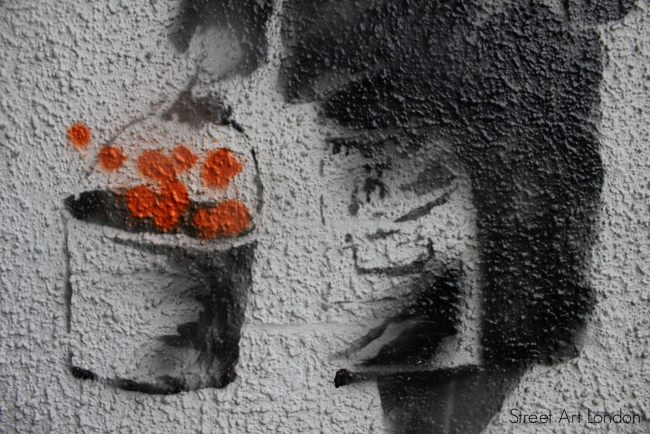 **UPDATE** 24/06/11
The building owner has covered over 'TOX' with perspex: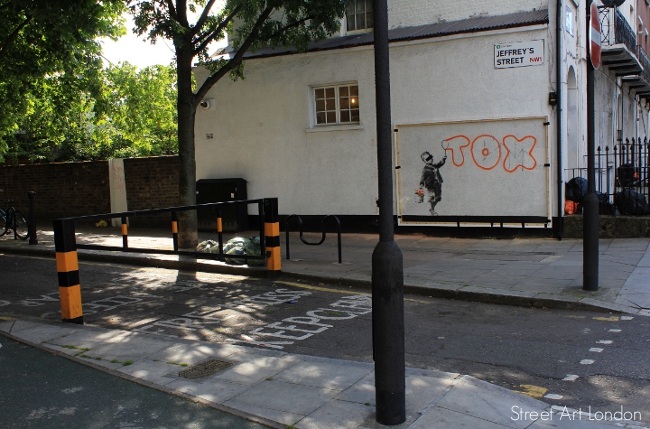 **UPDATE**29/06/11
The building owner has upped the security around the Banksy wall with a CCTV system.  This could be the first case since records began of illegal street art being protected by CCTV.  Other than the Foundry Building of course!