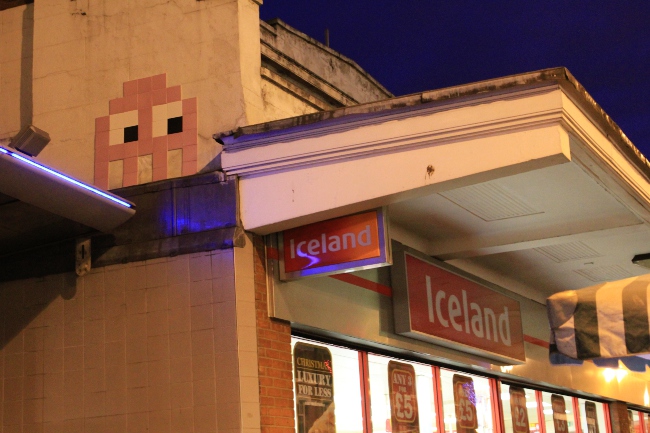 It would seem that Invader has launched his ninth wave of Invasion against London – this time centring upon Brixton.   Street Art London went down for a look and managed to find three new Invaders.  There are probably more out there…  Street Art London's intelligence gathering unit is on high alert and will keep you updated if any new Invaders are found across London.
# 1 – Outside Brixton Tube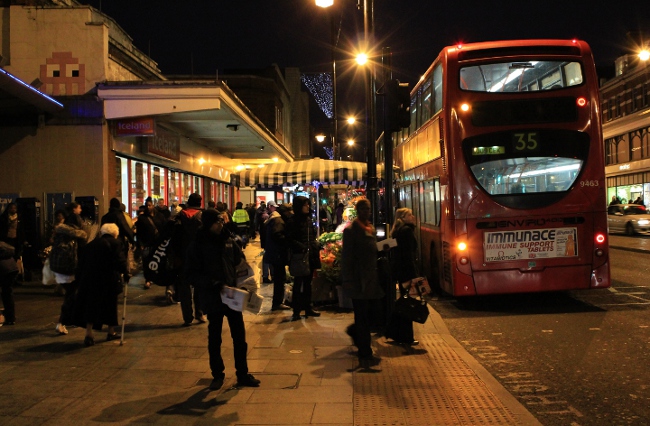 # 2 – Brixton Road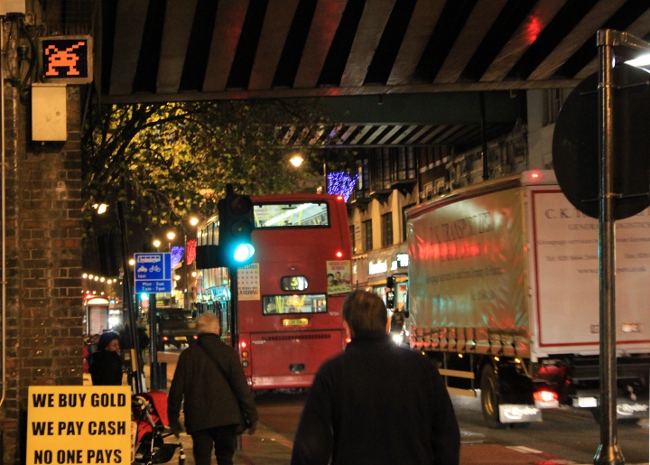 #3 – Coldharbour Lane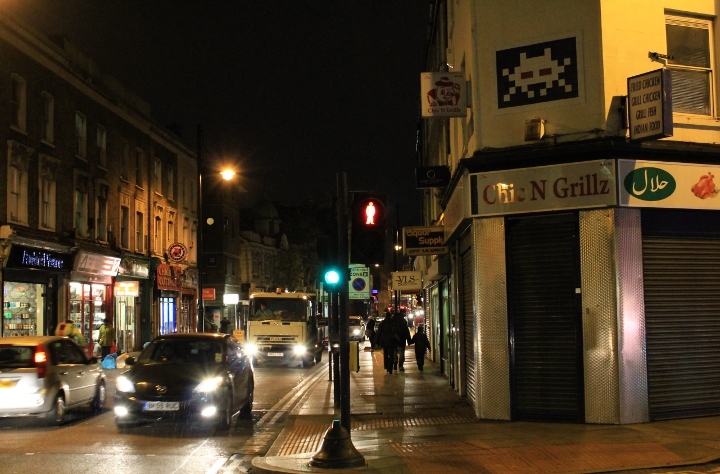 Invader also hit Soho with this classic piece which joins the 15 or so Invaders which may already be found in the vicinity.
#4 – Rathbone Place