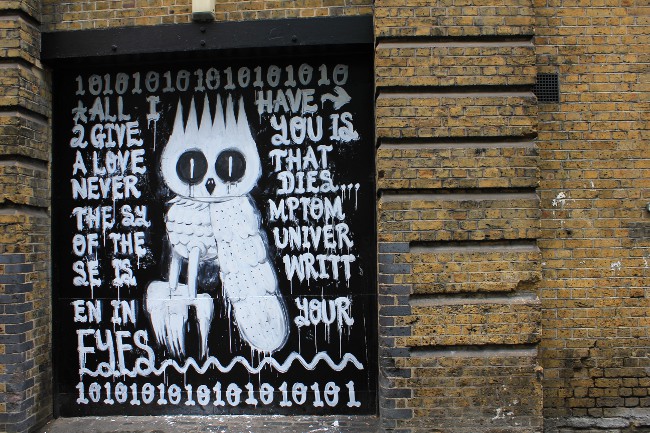 While RUN was painting the front doors of Tramshed (covered), Dscreet also put up a piece that same night around the corner on another door of Tramshed along Garden Walk.  This work features Dscreet's classic owl image surrounded by the lyrics of Black Sabbath's song Symptom of the Universe.
In Dscreet's words:
I first heard Black Sabbaths "Symptom Of The Universe" on Henry Sanchez's "Pack Of Lies" seminal skate part from 92. The sickest skater in the world at the time and it was the heaviest soundtrack I'd ever heard on a skate section, a mindblowing combo got me psyched to roll everyday.

I didn't fully comprehend the importance of Black Sabbaths poetry cus I guess it was hidden in amongst the riffs and screams, but its always stayed with me and means a lot to me to this day, I suppose this is a homage and you can read into it what you will…
At work: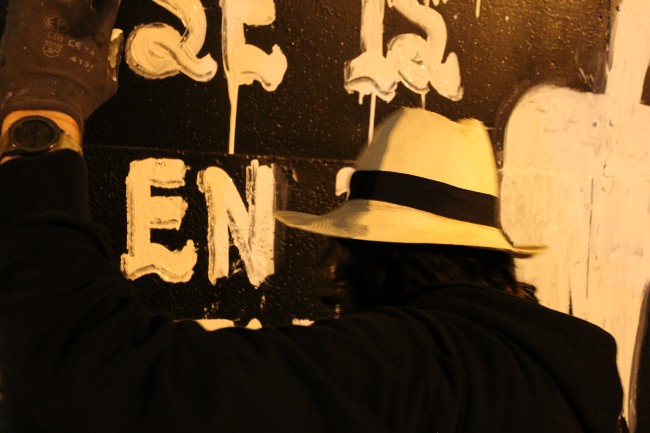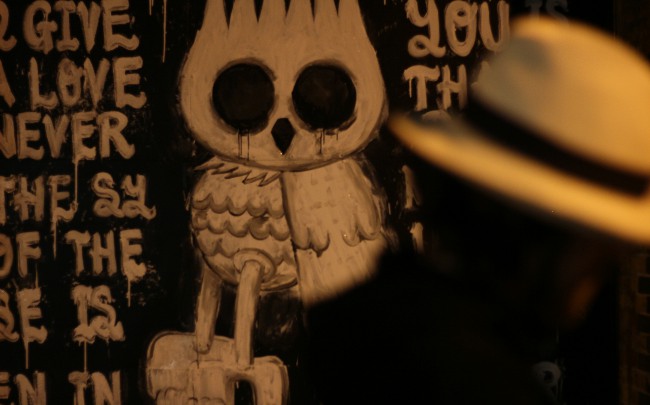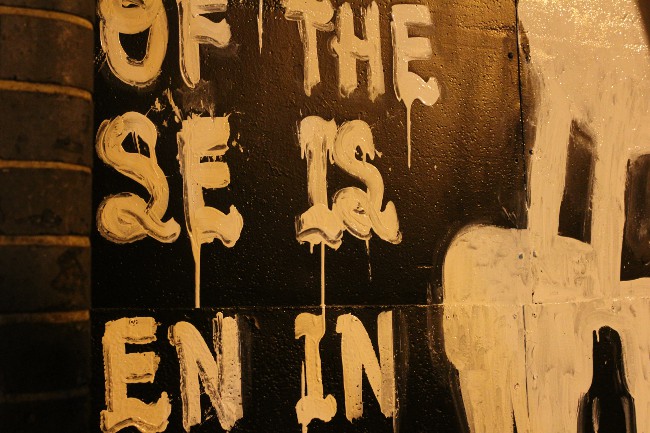 Blowtorch action: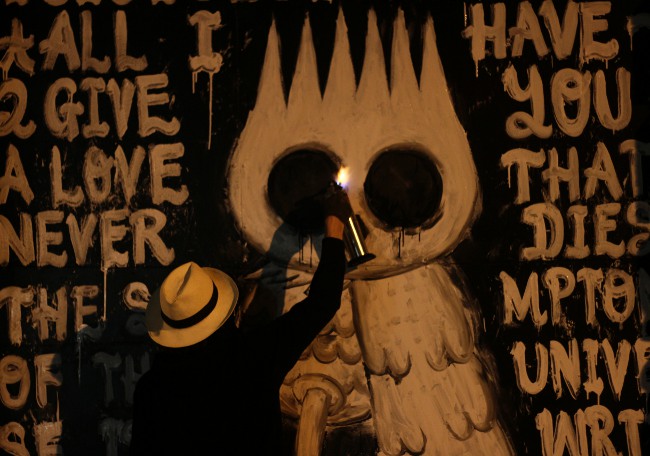 The finished whole: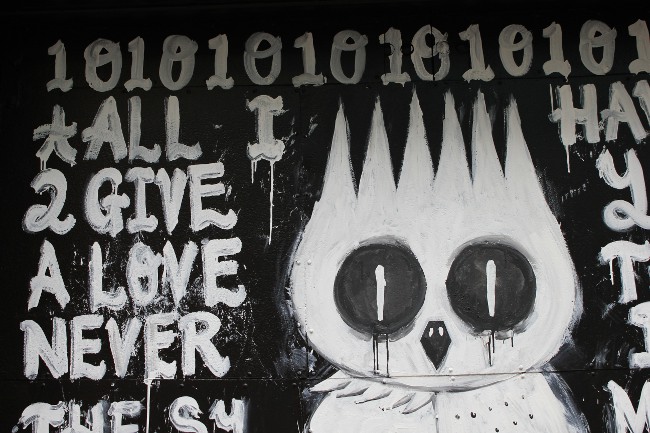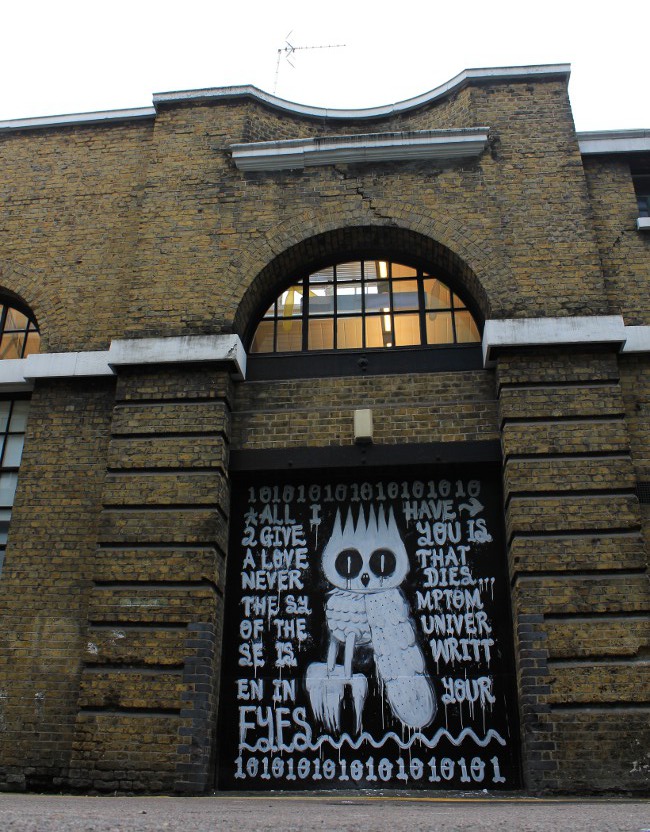 Check out the interview that Street Art London recently conducted with Dscreet here.  Also, to stay up to date with Dscreet hit up his facebook page here.