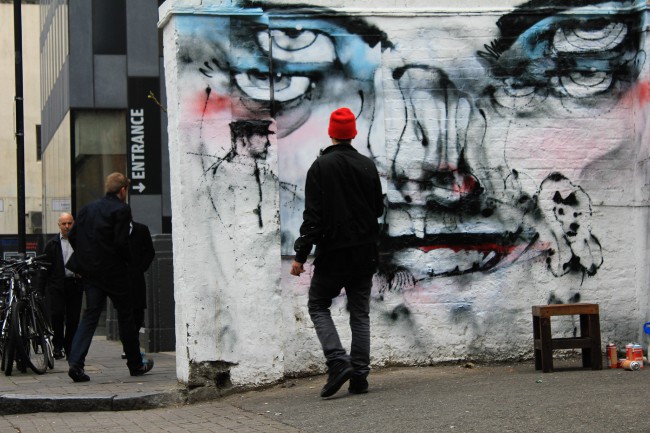 Australian street artist Anthony Lister is currently in London and has been on a painting spree around East London. Street Art London hooked him up with this wall in Rivington Street today and spent some time in his company as he painted.
The wall is next door to Cargo, the courtyard of which Banksy once famously painted and within which two of his works remain.  Lister paid his own tribute to one of these Banksy pieces.  Afterwards we spent some time with Lister and conducted an extensive interview with him which we will bring to you next week along with the rest of his work from his latest visit to London.
In the meantime, sit back, and enjoy the evolution of Lister's latest work in London.
Starting out: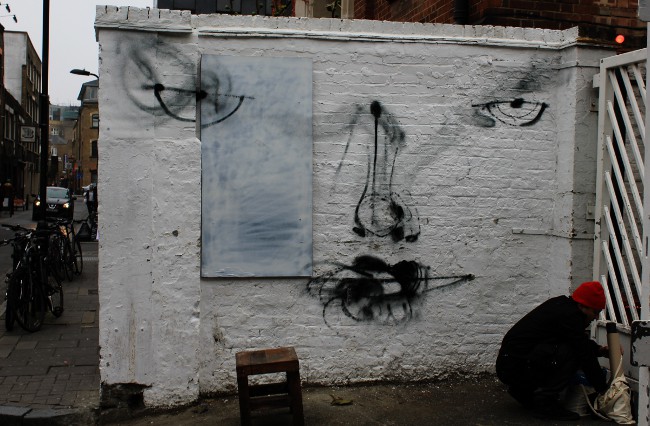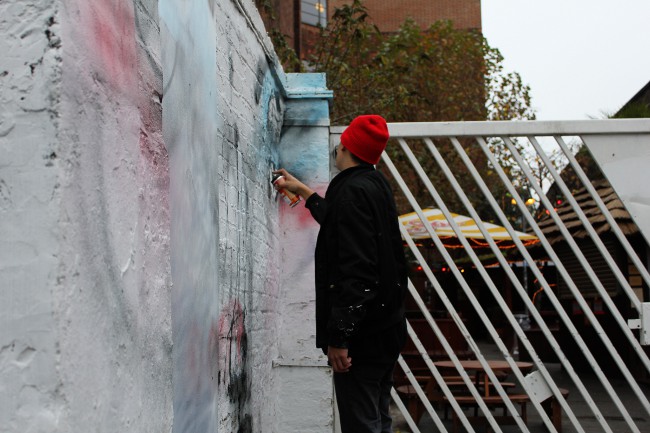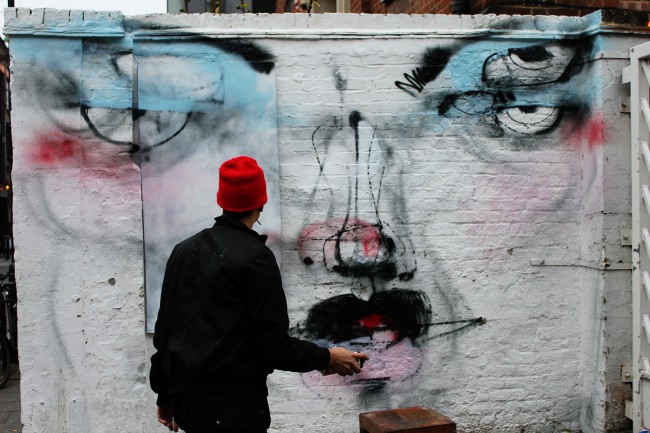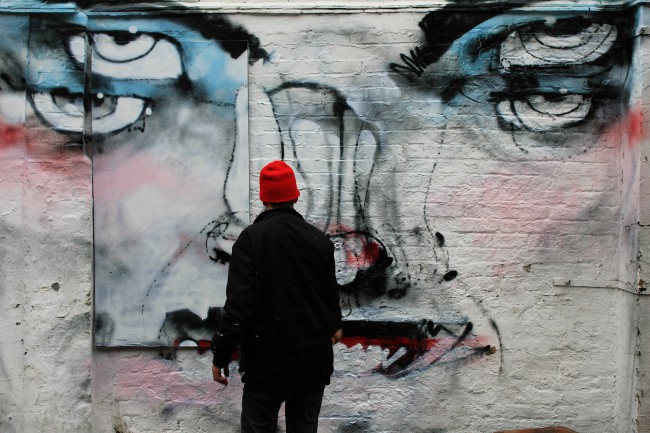 Amongst legends, Ben Eine on the left and Sam 3 on the right: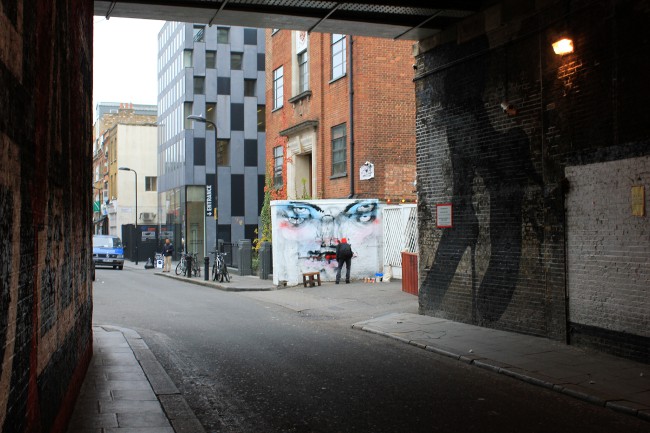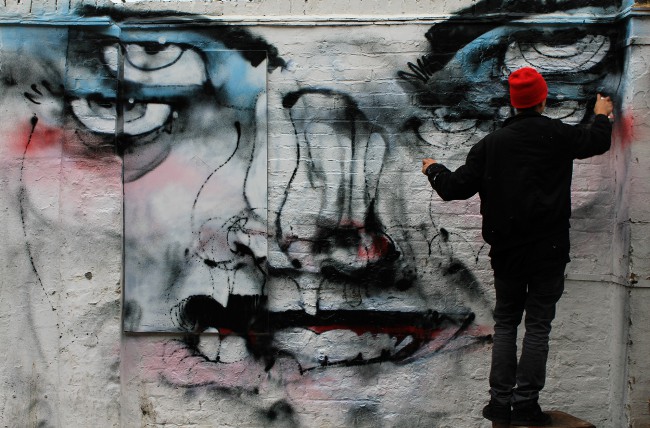 Banksy emerges: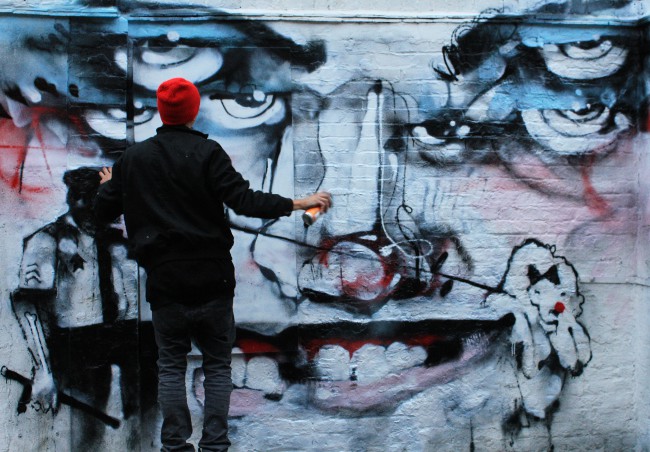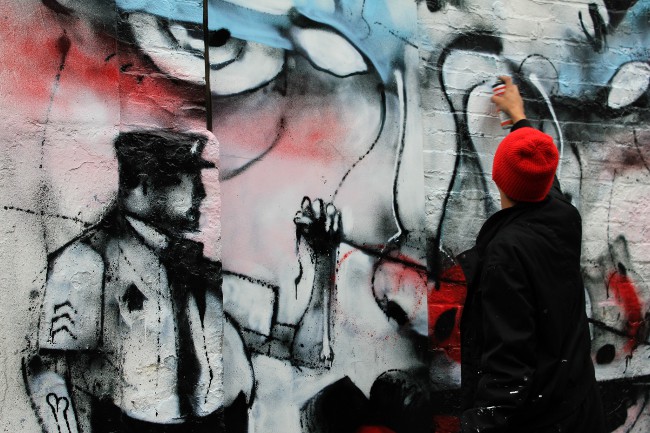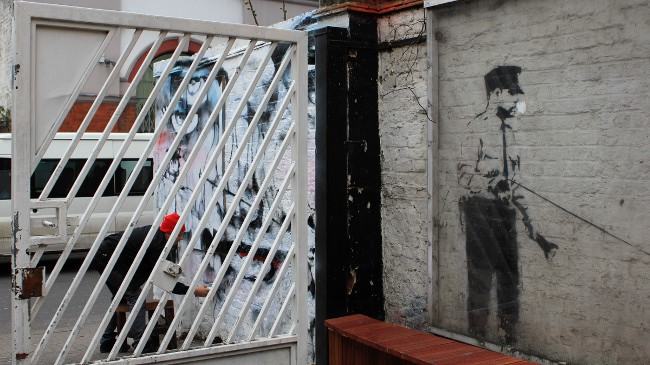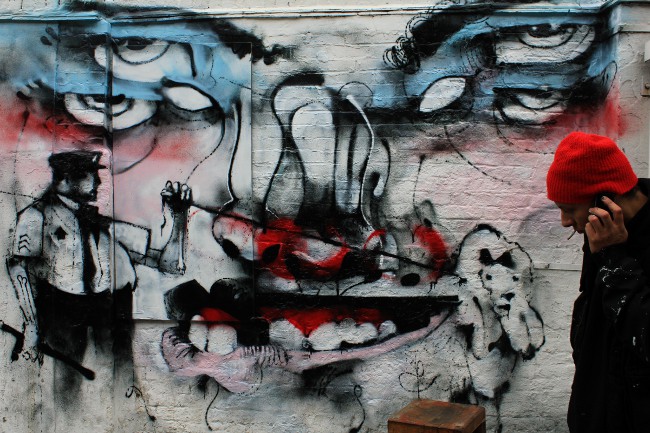 Chasing a title……
'Lister is over stencils':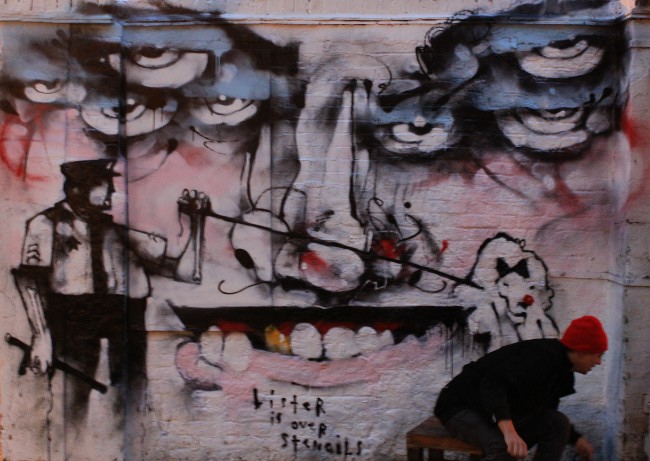 .