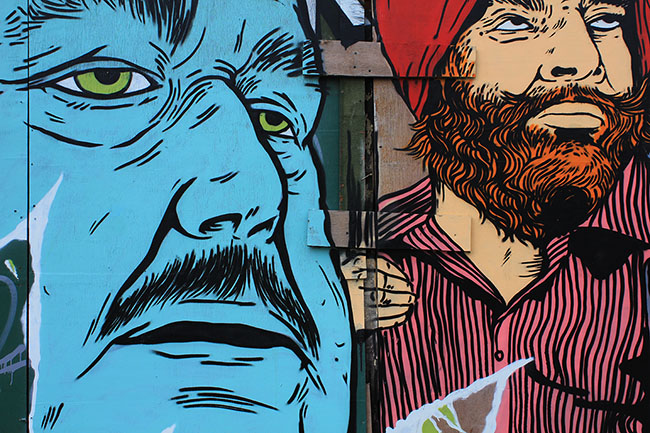 Broken Fingaz, Israel's best known graffiti crew, are currently in London and last week Street Art London hooked up Tant, one of the members, with a small wall (see below).  There will surely be new work from Broken Fingaz going up  in the next week or two so watch this space…  For now here is a little background on Broken Fingaz Crew and details of their current work in London.
Broken Fingaz were formed in 2001 and hail from Haifa in Northern Israel. They consist of four members who are Deso, Kip, Tant and Unga.  Originally Broken Fingaz crew started out in graffiti but have since moved into illustration, muralism, animation and a whole range of other disciplines.  After conquering Israel with their distinctive styles Broken Fingaz Crew have moved on to paint all over the world, London being no exception.
This is the second time that Broken Fingaz have visited London, they were here in May of this year off the back of some major exhibitions in prominent Israeli art institutions such as the Tel Aviv Museum and the Haifa Museum of Art.  During Broken Fingaz's first visit they put down some great pieces around East London, notably a large mural on Hackney Road and a collaboration with INSA on Christina Street, Shoreditch.
NOVEMBER 2012
Tant, Broken Fingaz Crew. In Shoreditch. 
Starting out: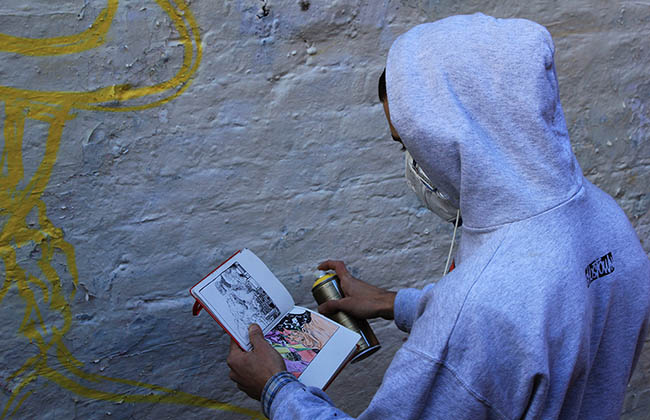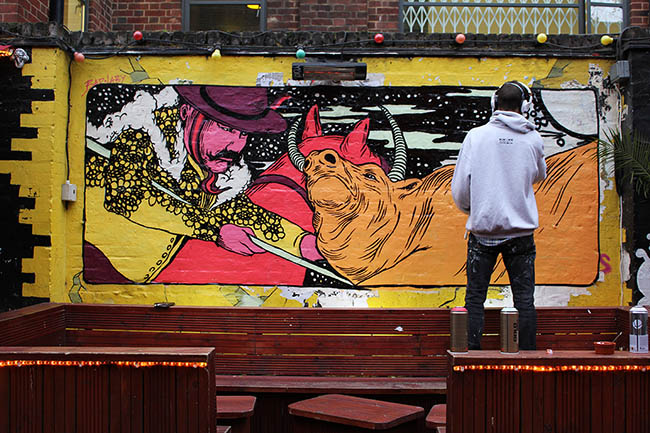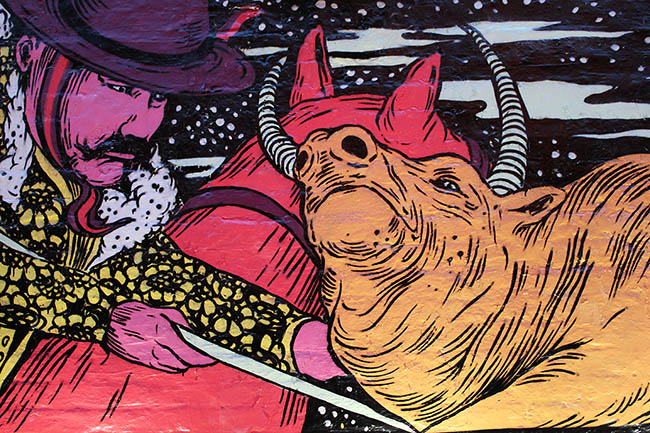 Finished piece next to OZMO: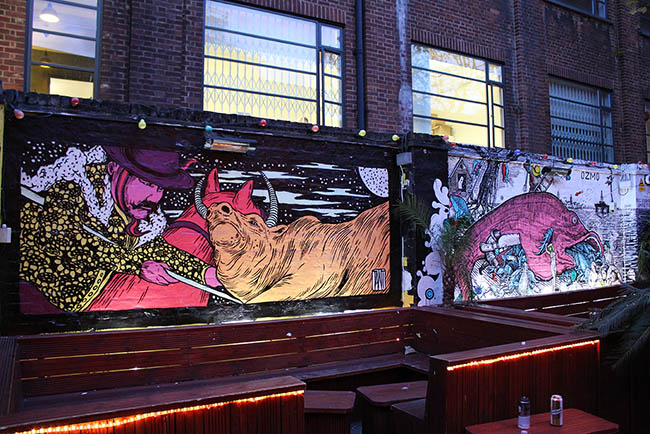 Time-lapse:
MAY 2012
Broken Fingaz Crew, East London.
 Broken Fingaz Crew Mural, Hackney Road: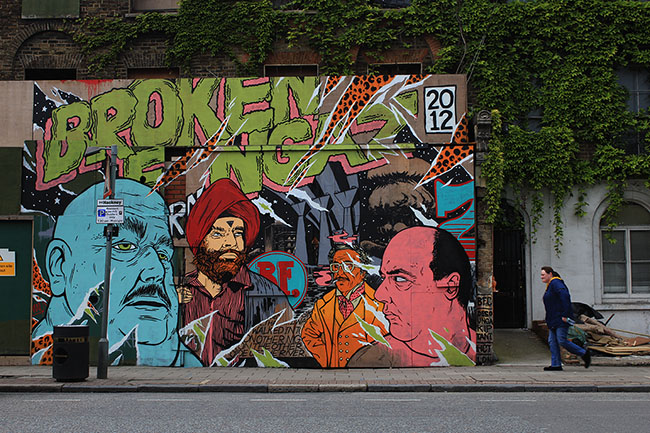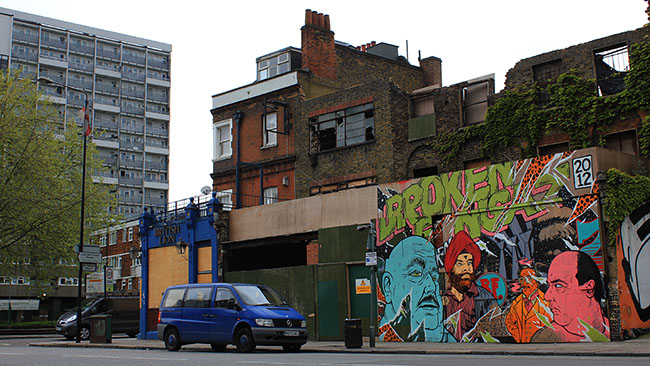 Unga, collaboration with Mr Phomer, Pedley Street: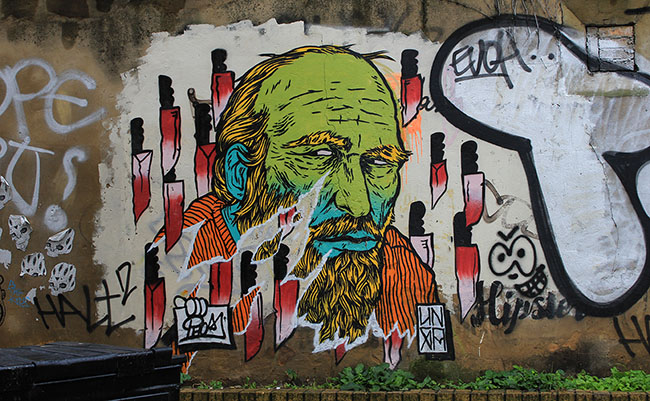 Collaboration with INSA: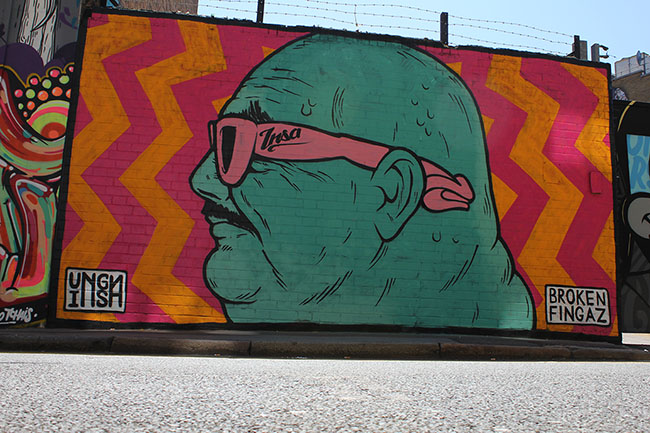 INSA produced this a gif animation for this piece…… full story on INSA's site.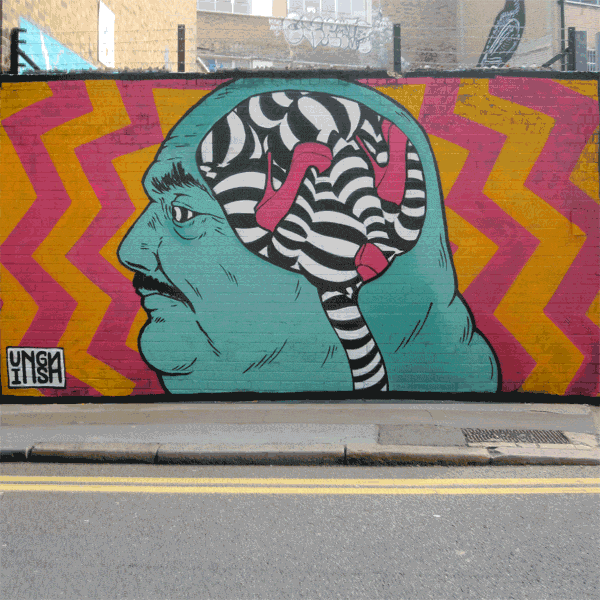 Unga, sclater Street: