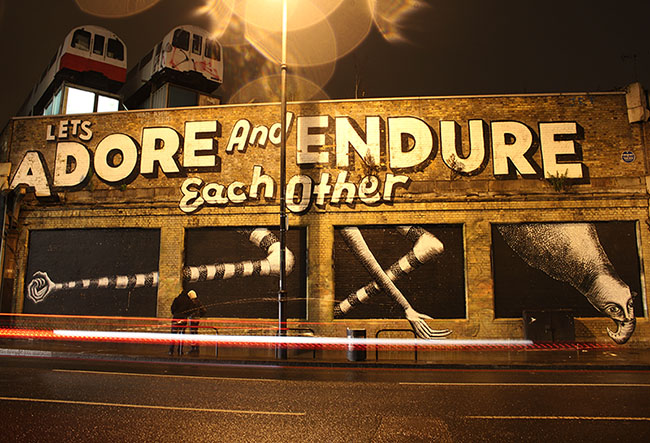 Having completed the big wall at Village Underground as part of Street Art London's curated project on that wall Phlegm moved onto the front Village Underground walls on Great Eastern Street.  Here he produced a context specific piece on the four panels relating to the characters portrayed on the other side.
This marks the end of Phlegm's week long trip to London, during which he managed to get up some fantastic work.  This piece follows on from RUN back in December 2012 and of course sits below the iconic slogan from Steve ESPO Powers. (ESPO's piece formed part of his A Love Letter To You Project which originally comprised of over 50 large uplifting typographical murals along the elevated train line in Philadelphia and since spread to other cities including London and New York.)
This wall is part of Street Art London's collaboration with Village Underground, check it out —>Village Underground Wall presented by Street Art London.
More photos after the jump.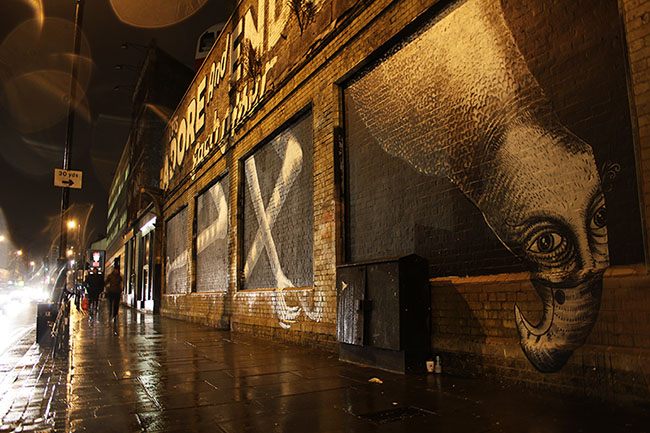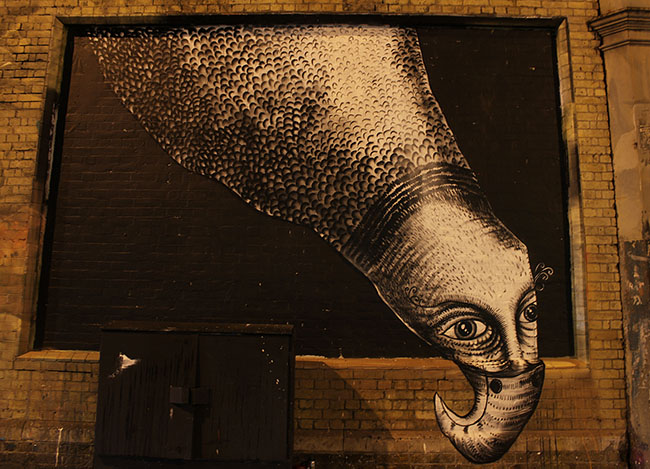 About Phlegm 
Phlegm is one of the most exciting street artists in the world. He is known for his intricate, precise black and white style through which he portrays fantastical characters and creatures from his imagination. Initially Phlegm started out as an illustrator, producing hand-crafted zines and books. Soon he began to transplant the worlds and stories that he created on paper to the outdoors on a huge scale.  Phlegm hails from Sheffield and this is where the bulk of his work is to be found. Long abandoned warehouses and factories around the Steel City's hinterland house immense and rarely discovered murals.
Phlegm at work:
Outlines: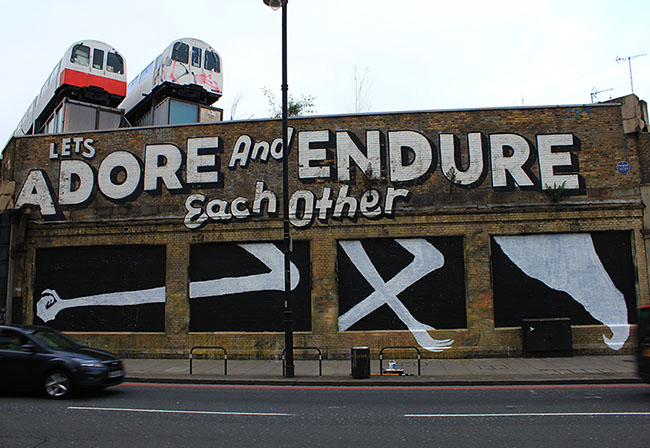 Details: