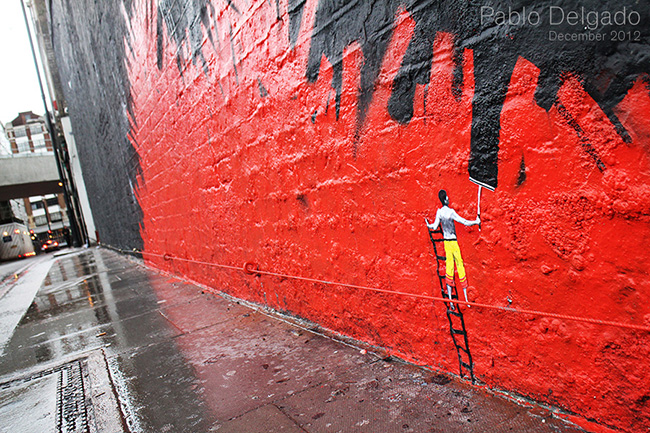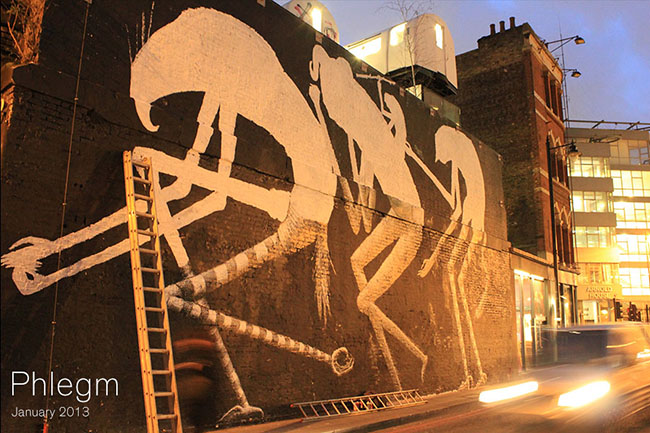 Statement
Street art is the biggest artistic movement of the 21st Century, London is a pre-eminent city within this movement and the Village Underground Wall itself is at the epicentre of London's street art milieu.
The ambition is to establish the most prestigious street art wall in the world and a cultural landmark in London. This will be achieved through a curated programme of works drawing in the finest London street artists and top international artists from all over the world.
Over the course of 2013 a series of inspiring pieces will be actualised on the Wall and documented in photograph and film.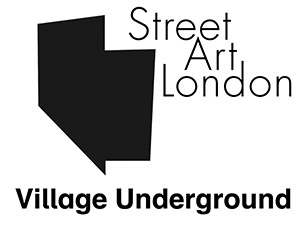 Street Art London is now curating The Village Underground Wall as a collaborative project between Street Art London and Village Underground.  The first two artists to paint the wall were Pablo Delgado in December and Phlegm this January.  Phlegm has just finished off an absolutely staggering piece on the Wall to well and truly set the project off following some stunning work from Pablo Delgado.  Watch this space…
To find out more about the artists involved and follow the Village Underground Wall Project as it unfolds over the coming months head over to the dedicated site at streetartlondon.co.uk/walls.   There are also some images below of Pablo Delgado and Phlegm's respective walls.
Phlegm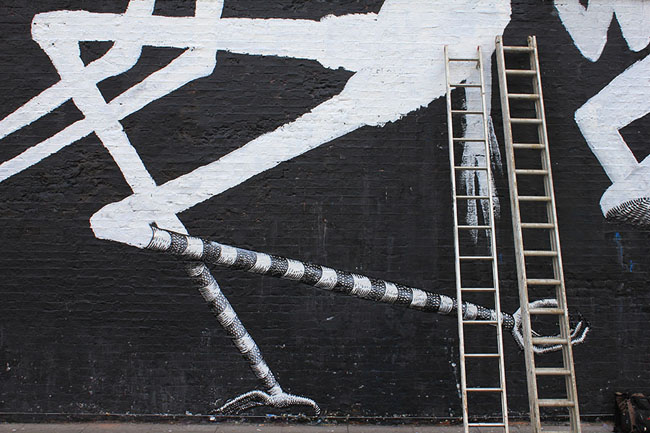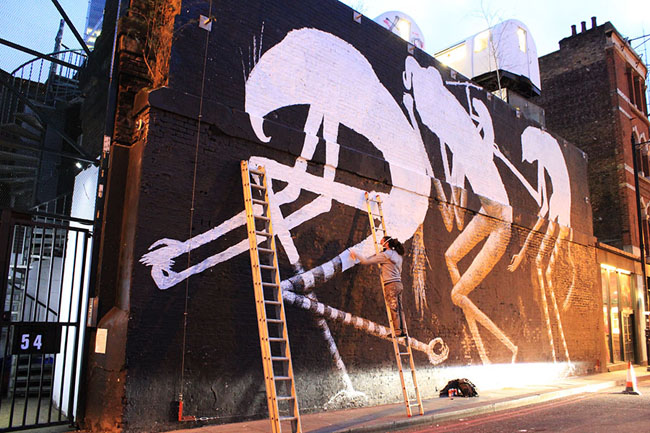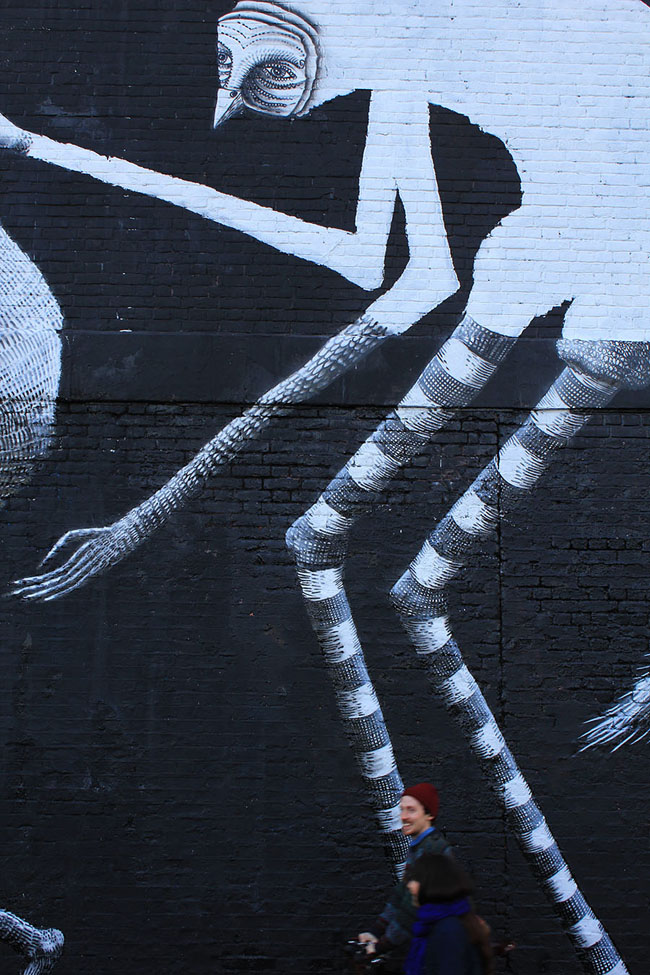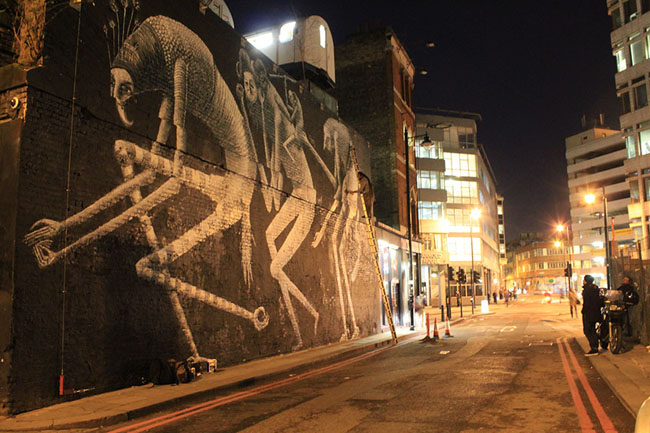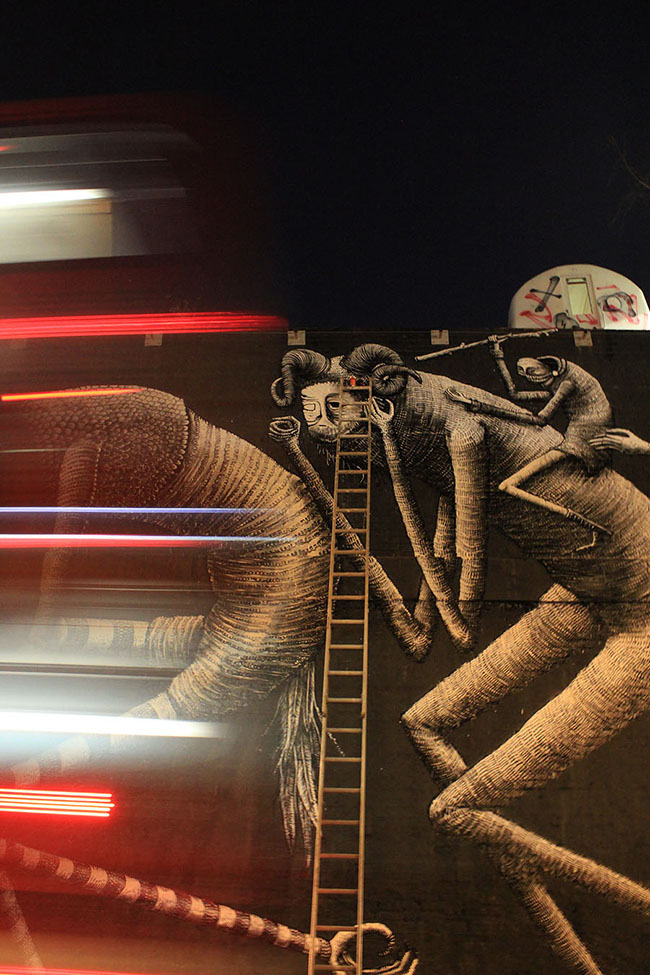 More:
Phlegm profile
Phlegm – Making of the Wall
Pablo Delgado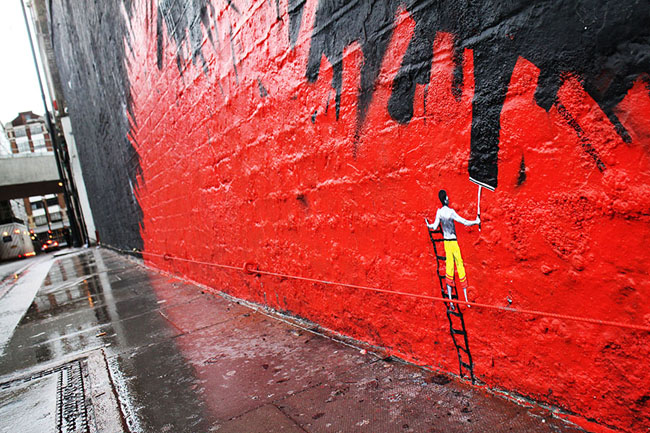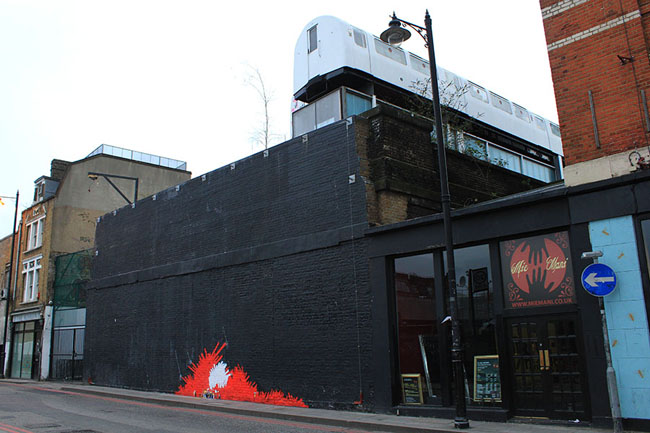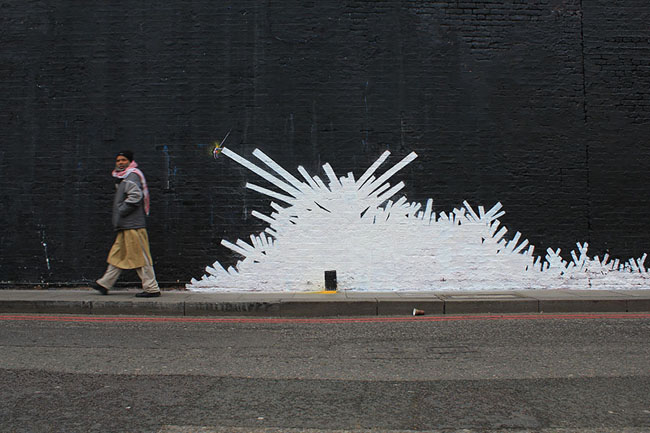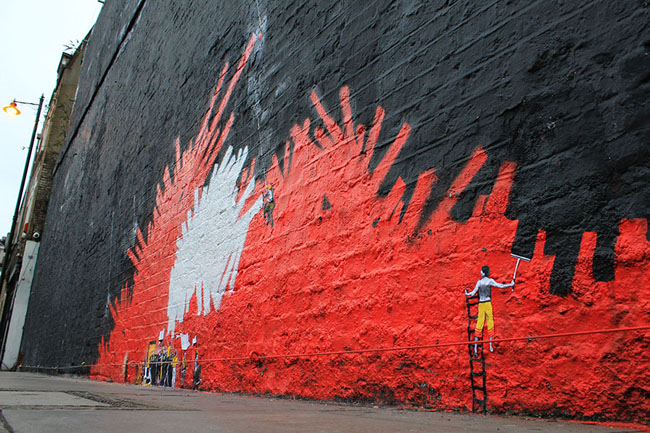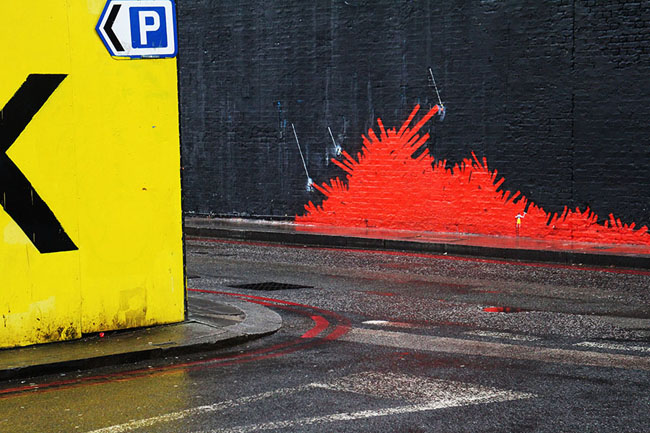 More:
Pablo Delgado profile 
Pablo Delgado – 'Wall Narrative'