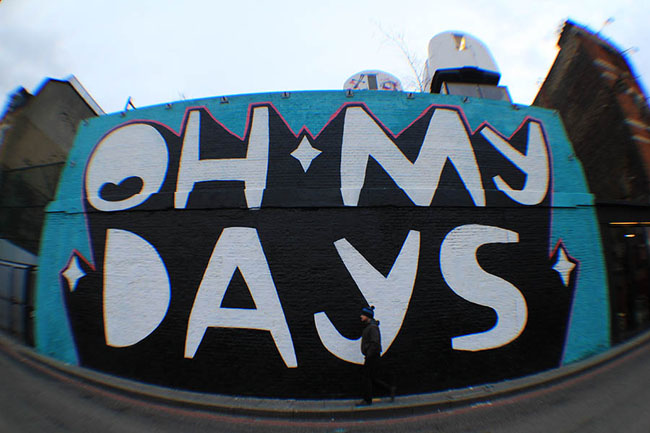 Kid Acne become the latest artist to participate in Street Art London and Village Underground's Wall Project with one of his signature slogans – OH MY DAYS.  Acne's piece cements Sheffield's early domination of the Wall since he follows fellow Sheffield based artist Phlegm onto the wall.   Working in brutally cold conditions Kid Acne managed to get the piece up over three days and even had time to put up some signature Art Fags on the carriage ends atop the wall with Dscreet.
This latest piece represents the next step on the way to establishing the most prestigious street art wall in the world in the heart of Shoreditch.  Each month or so Street Art London and Village Underground will invite a leading street artist to the Wall.  For all the info on the project head over HERE.
The finished wall: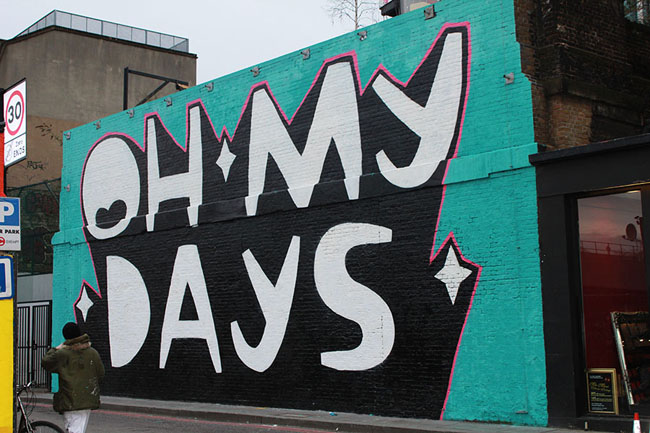 About Kid Acne:
Kid Acne is a versatile artist, born in Malawi, Africa, and today based in Sheffield, South Yorkshire alongside fellow artist Phlegm.  He began painting graffiti outdoors aged 12 and has been active in that arena for over 20 years. Kid Acne's creative output transcends myriad genres encompassing fanzines, animation, graffiti, street art, muralism, screen printing, hip-hop and music production.
He has exhibited his work all around the world.  Acne brings his signature visual aesthetic to his work on the streets which is extremely varied and diverse. One thread of his street work involves painting huge, jocular slogans around the globe in his own handwriting.  'OH MY DAYS' on the Wall being another addition to this already extensive body of work. Kid Acne is also known for his mischievous 'Art Fags' and his Stabby Women characters which pop up wherever he should travel.
Street Art London will be featuring an in depth interview with Kid Acne over the coming days.
The making of the Wall: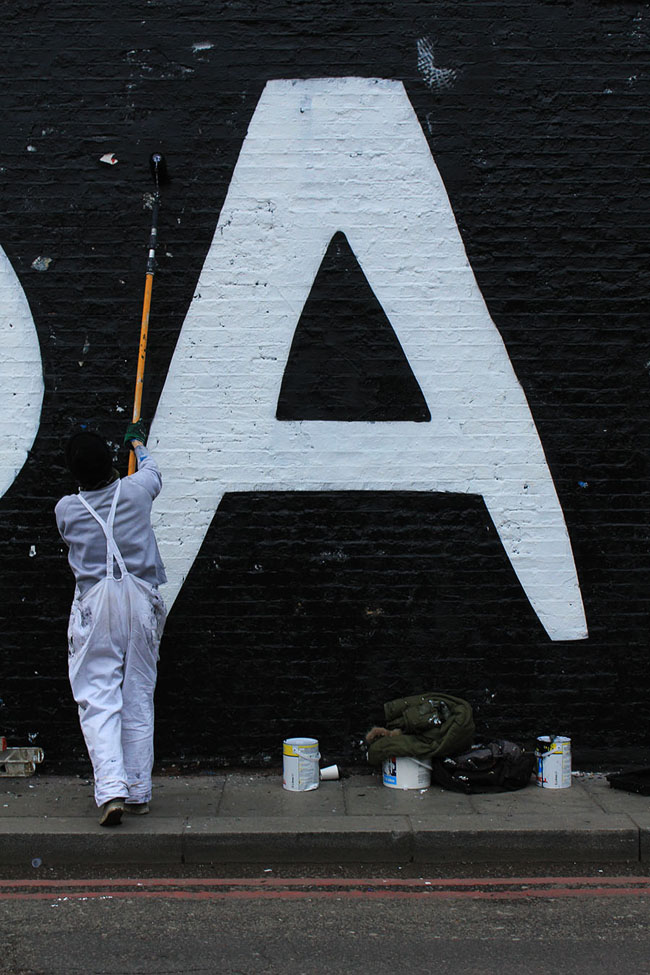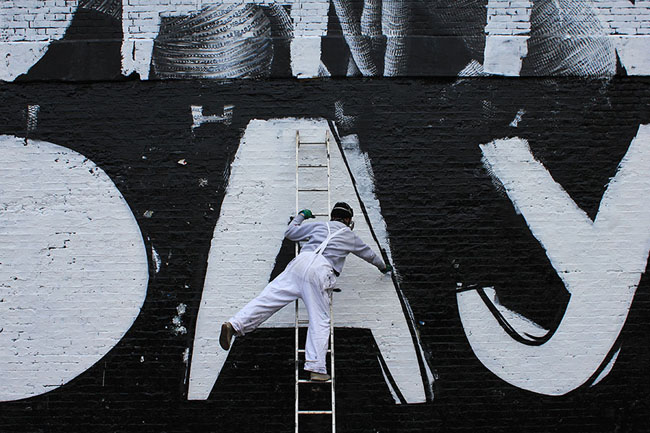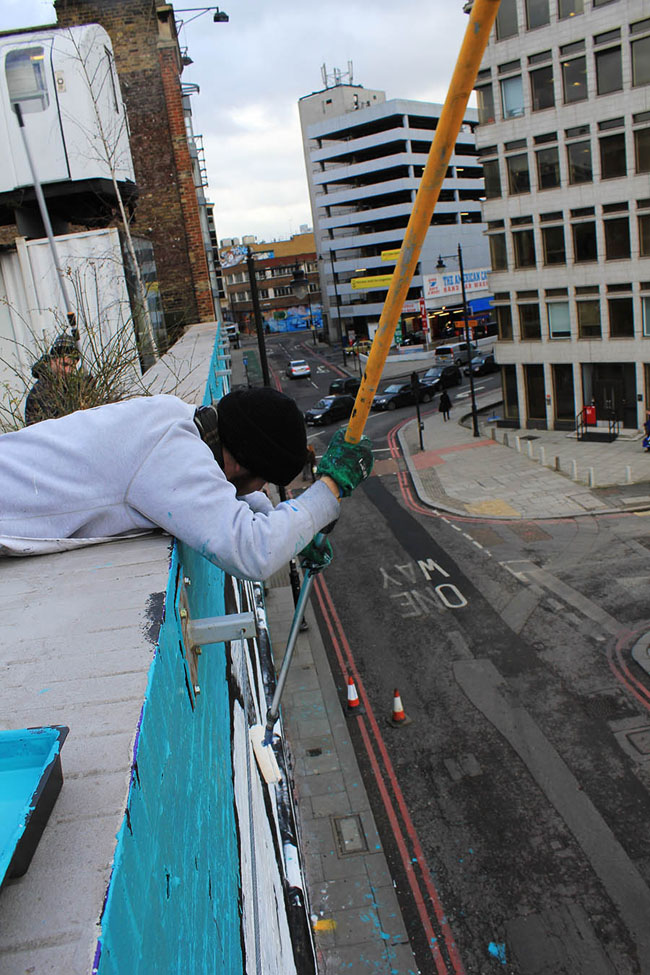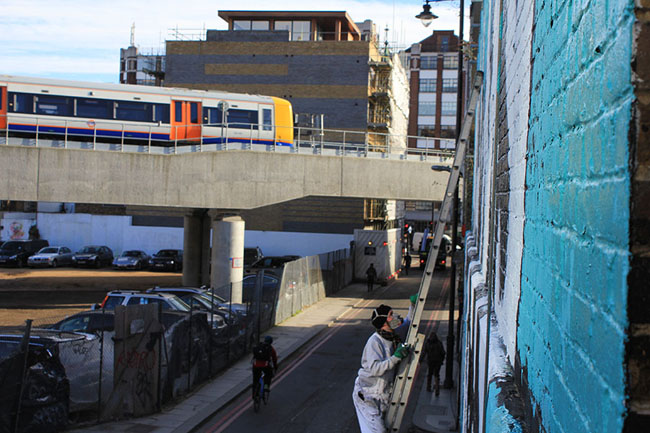 Rush hour in the morning on Day 3: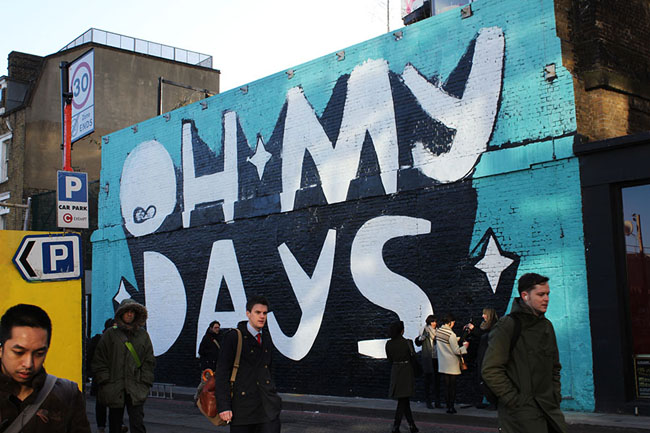 Carriage Action. 
Kid Acne and Dscreet also got up on the carriage ends atop the Wall.  Two classics: Kid Acne with a quiver of Art Fags and Dscreet with an Owl (his first in the UK this year):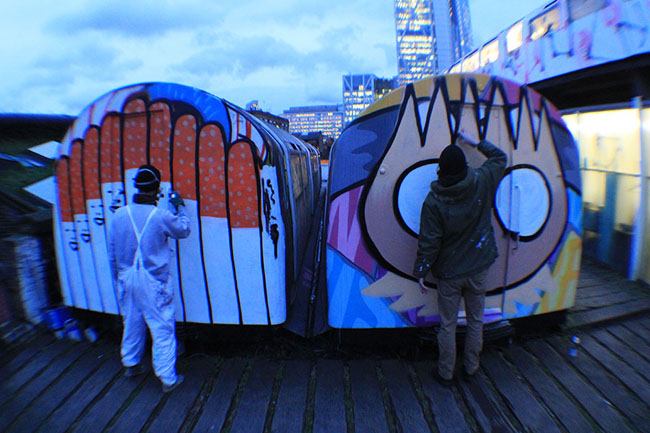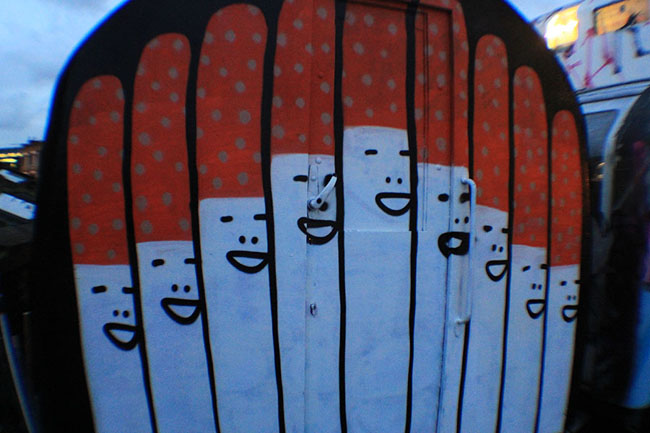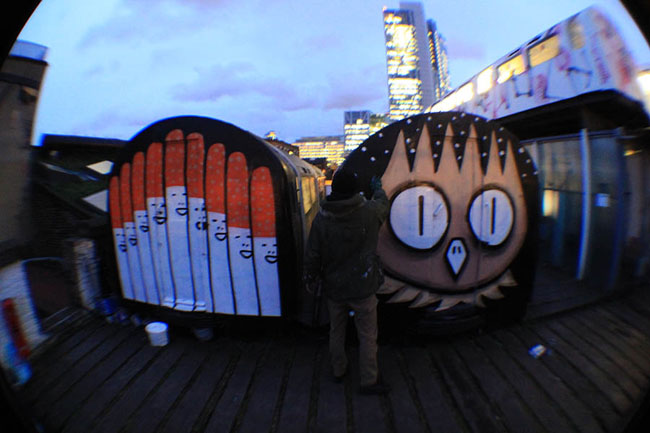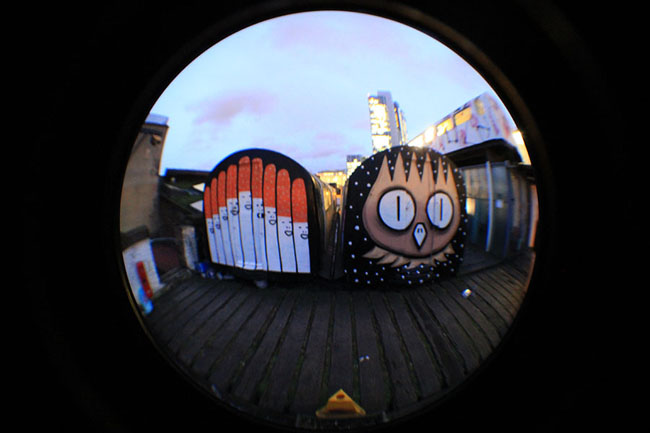 For even more on the Kid Acne OH MY DAYS wall.  Head over to the Village Underground Wall presented by Street Art London site HERE.