Graffiti Masterclasses
Street Art London's graffiti masterclasses are a chance to learn about and experience the culture of graffiti in a serious manner and also get hands on with some spray cans.  All of these classes are given by recognised graffiti writers, upon invitation from Street Art London, in the centre of Shoreditch, East London. Each class represents a mixture of history and practical instruction and is unique as it is informed by the personal experiences and technique of the particular artist giving the class.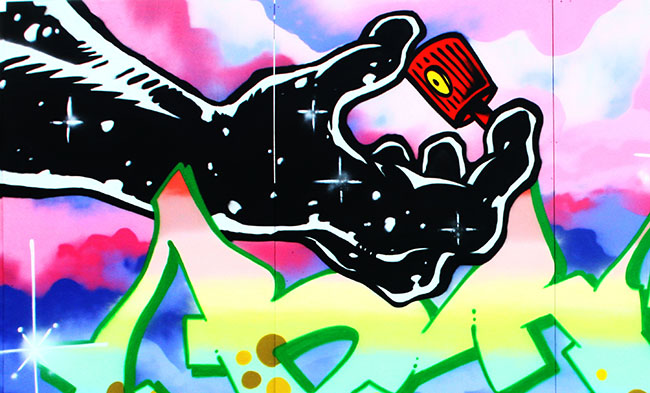 These classes are not traditional graffiti workshops but rather an exploration into the history and culture of graffiti by top practitioners of the discipline.  On the class room side, we look at the origins of graffiti from 1970s New York talking about NYC masters such as Seen, TKid, Blade, Lee, Sento & TAT, FBA TFP crews all the way up to present day East London.  We'll also talk through lettering styles with tag, throw up, silver piece & masterpiece examples.  Following this, instruction in traditional graffiti techniques, styles and lettering construction will be given by recognised graffiti writers with decades of experience.  All of this takes place at Strongroom in Shoreditch, both inside the venue itself and in the large outdoor courtyard.
We run our public masterclasses once or twice a month.
We also offer private classes for groups.
Head over to the booking page if all of this sounds interesting!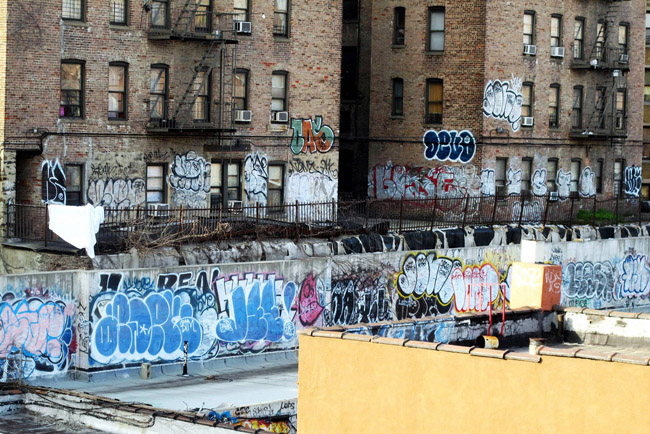 Brooklyn Rooftop, (New York)
Image: Lois Stavsky