Booking

BRK & SNOE 
Price: £40 per person.
Duration: 4 Hours (with break for lunch)
Time: Saturdays 11AM – 3PM (see below for dates)
Venue: Strongroom Courtyard, Curtain Road, Shoreditch
Dates for 2014:
We are currently not offering any public masterclasses for the rest of the year.  However, we are currently offering private masterclasses to groups.
Please email us to book a private masterclass telling us about your group and potential dates: masterclass@streetartlondon.co.uk
What's included: coffee / tea; spray paint; surfaces to paint on!; gloves; and face masks.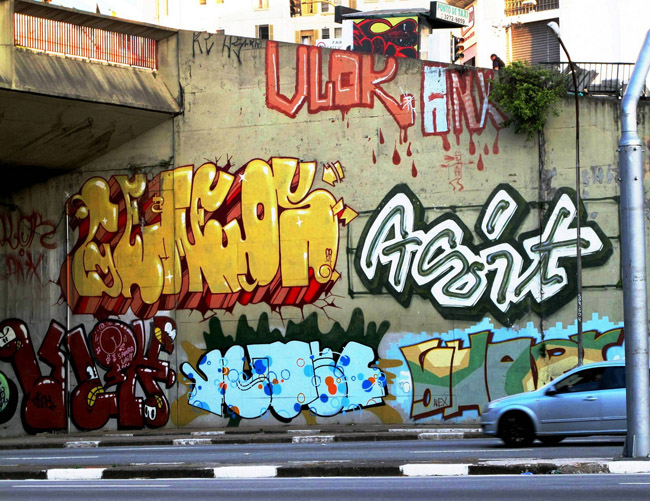 Os Gemeos & VLOK Crew (Sao Paulo)
Image: Lois Stavsky