'Making of the Wall' – Kid Acne
The January and February iterations of the Wall always
had the potential to be cold…. but the weather for Kid Acne's
wall was brutal!
Day 1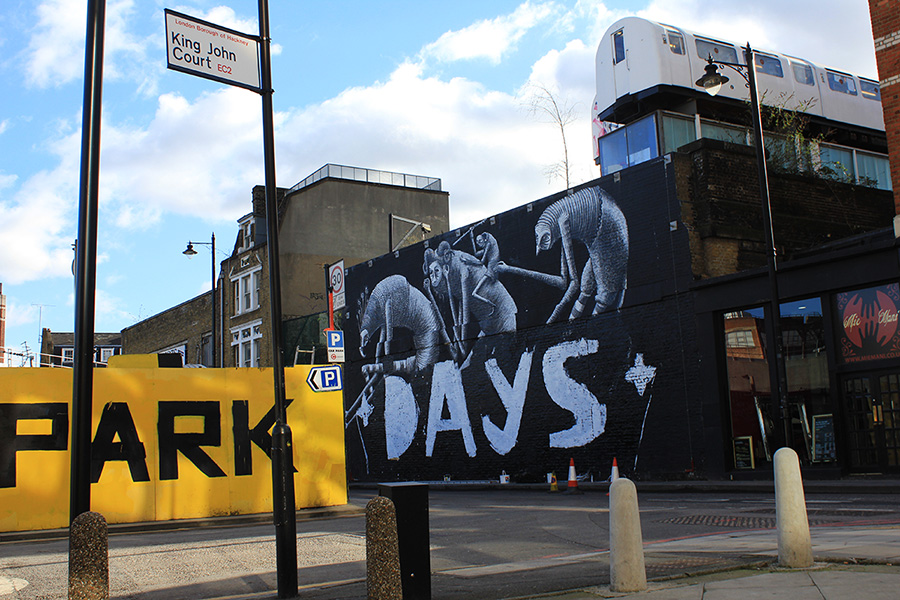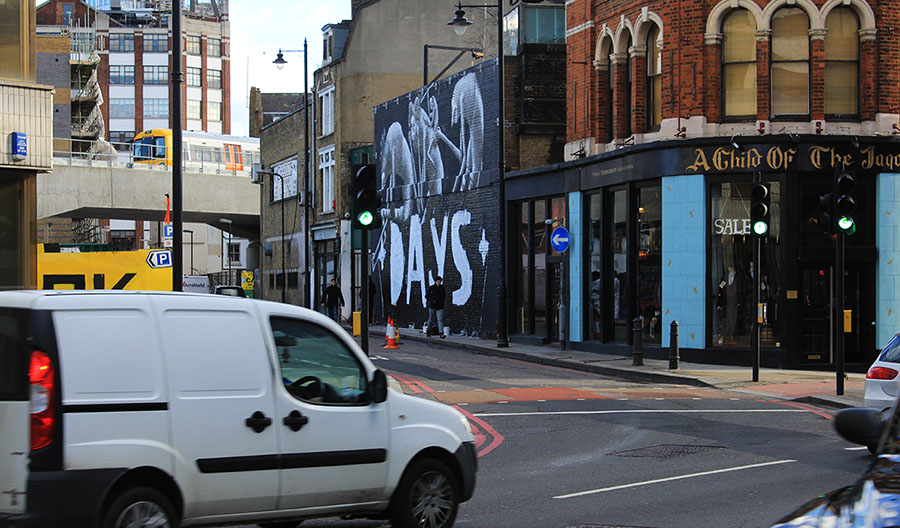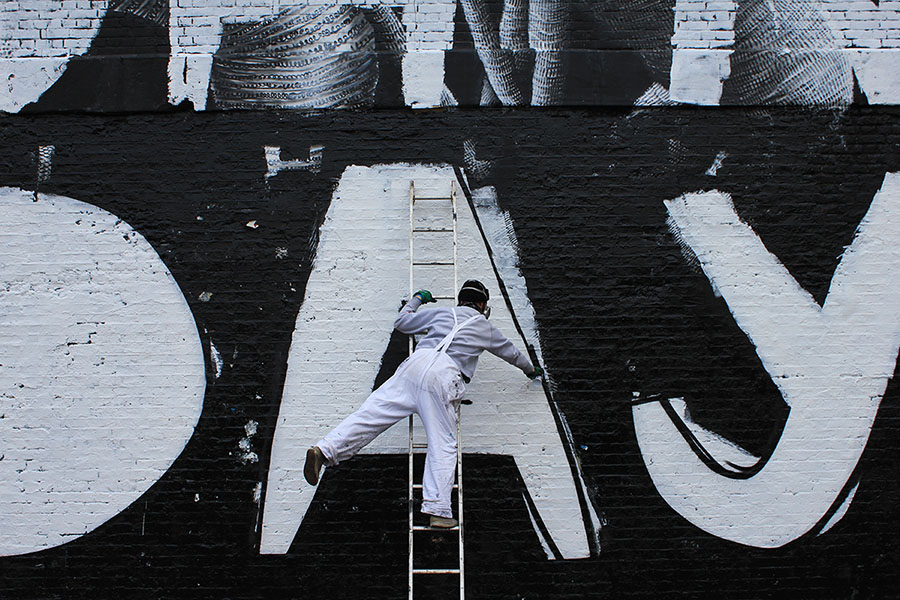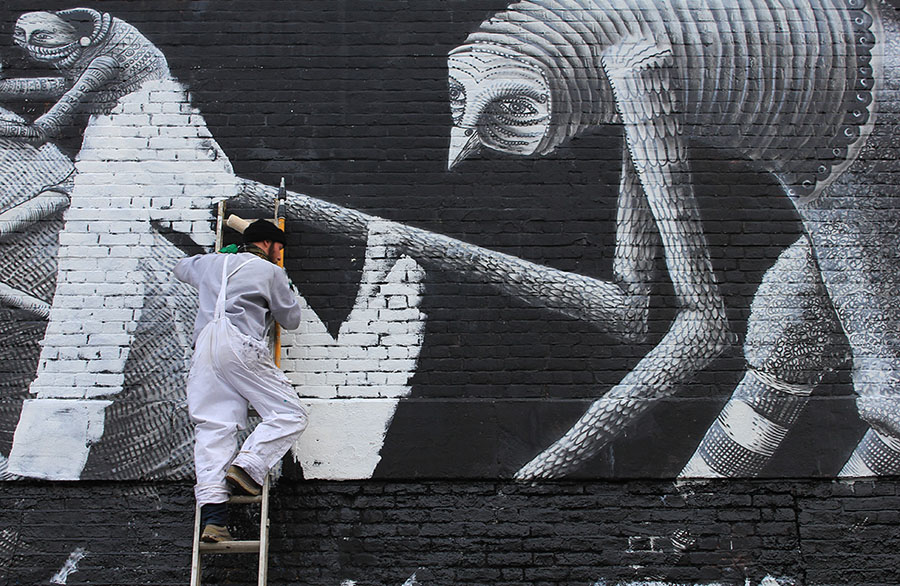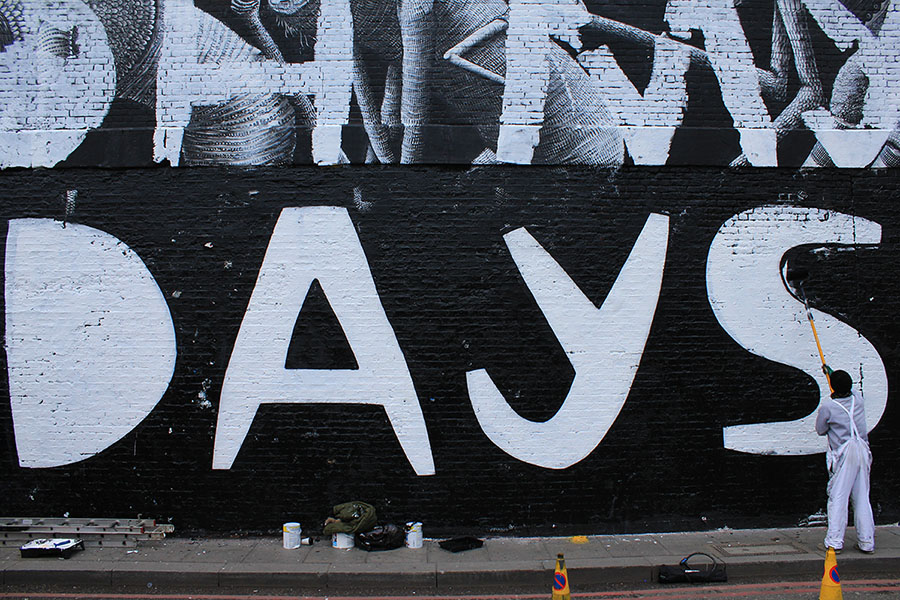 Day 2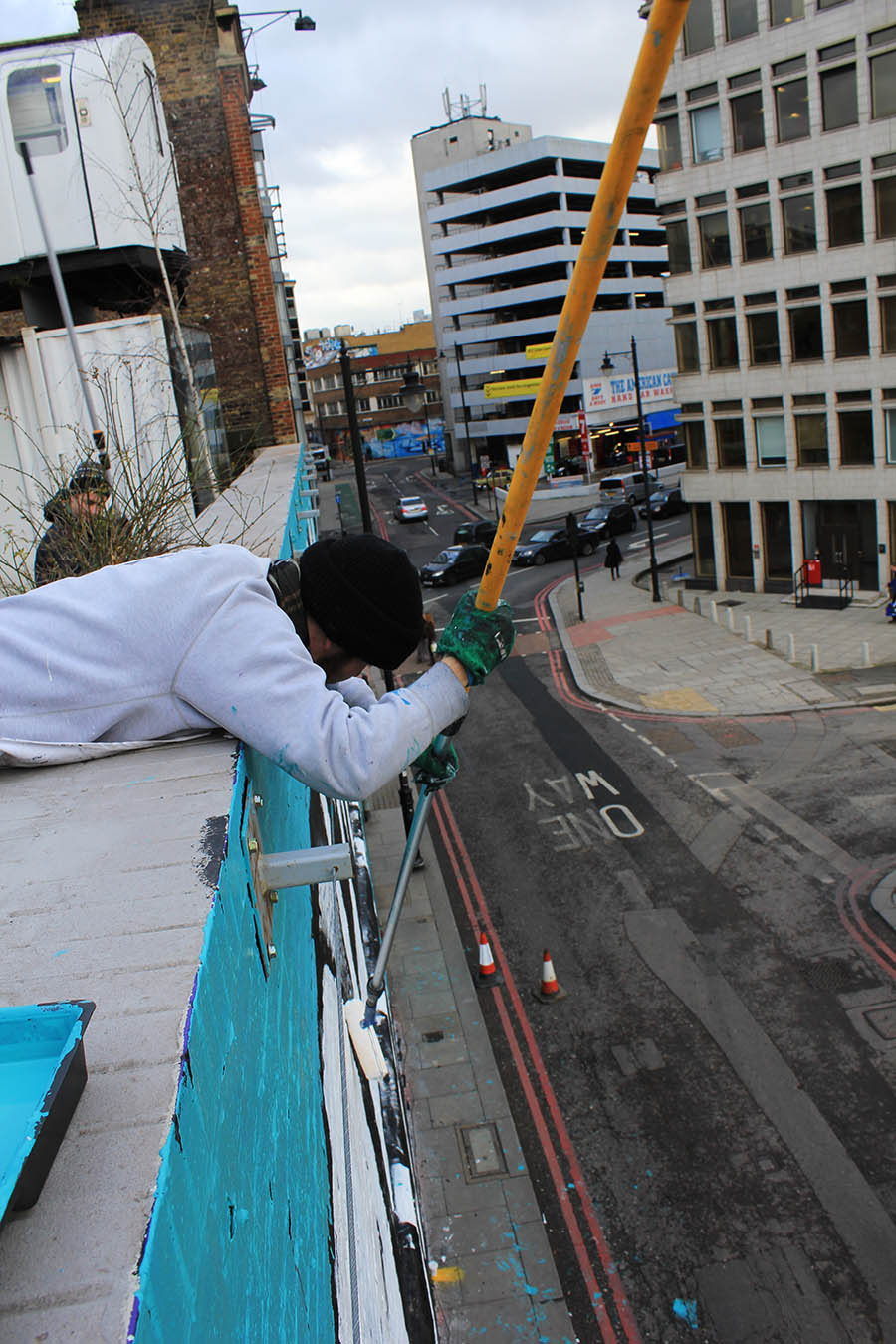 Saying goodbye to Phlegm!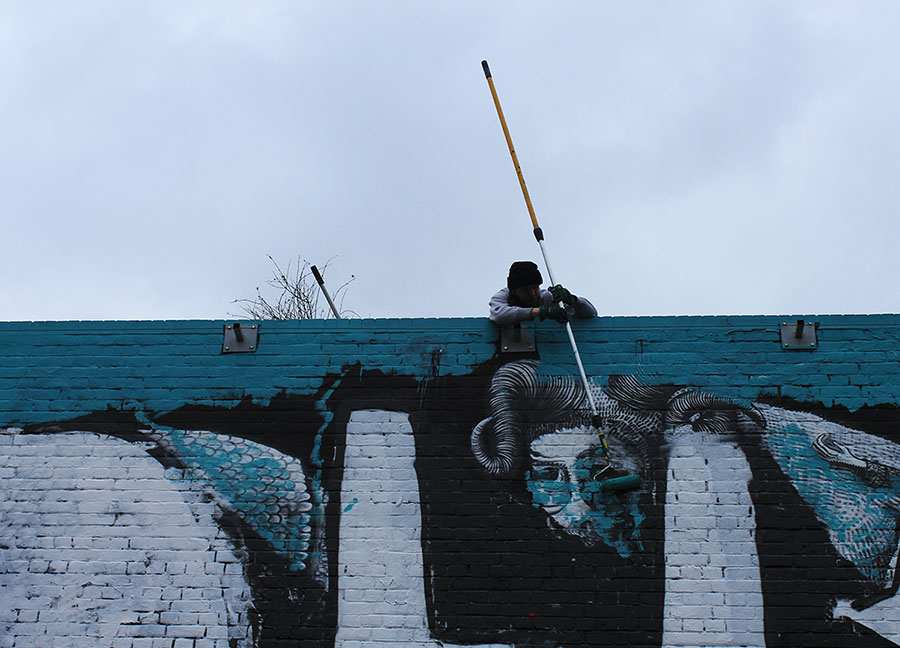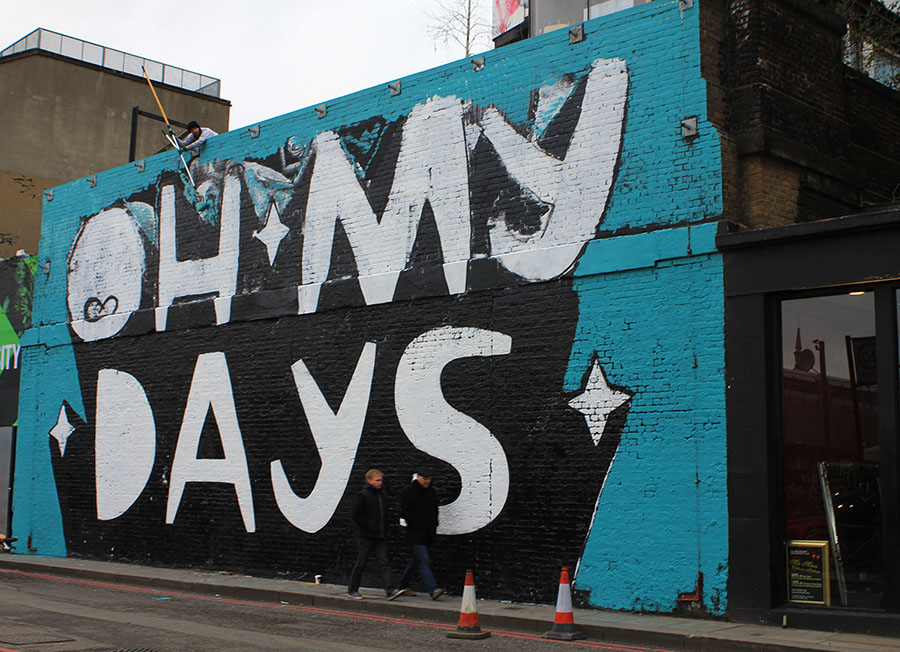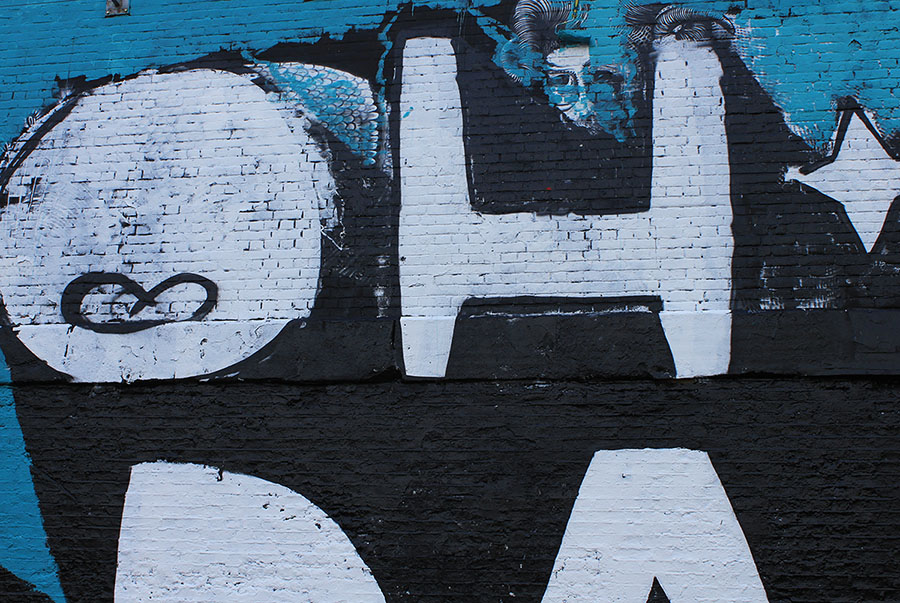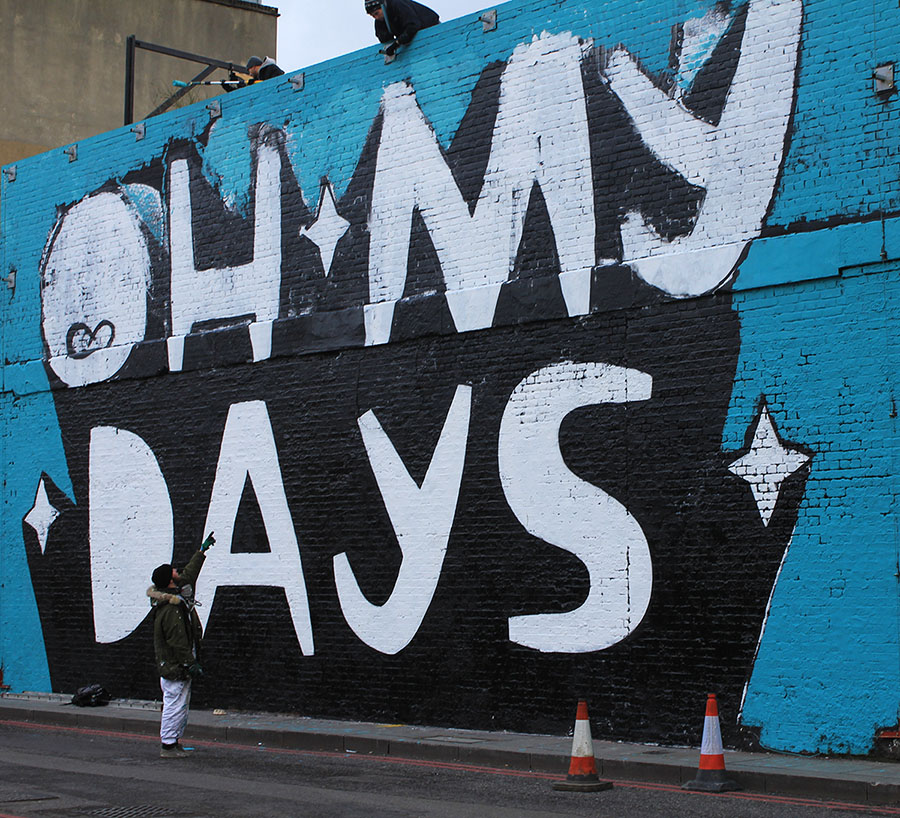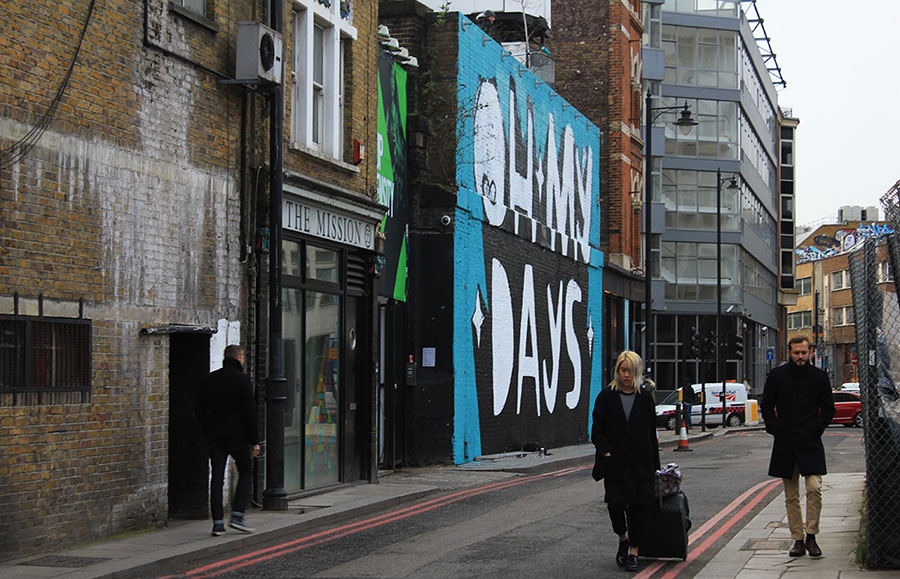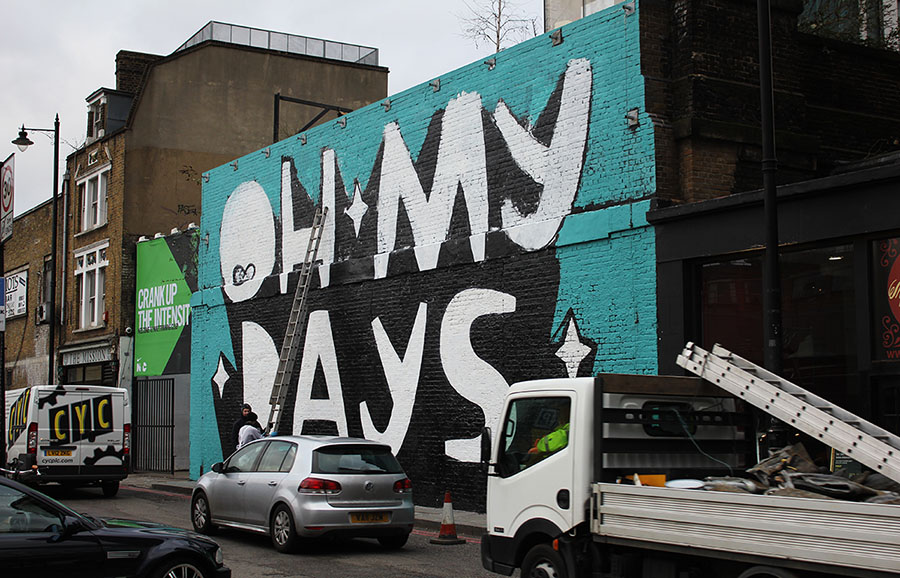 Day 3
The denizens of Shoreditch on their way to work.