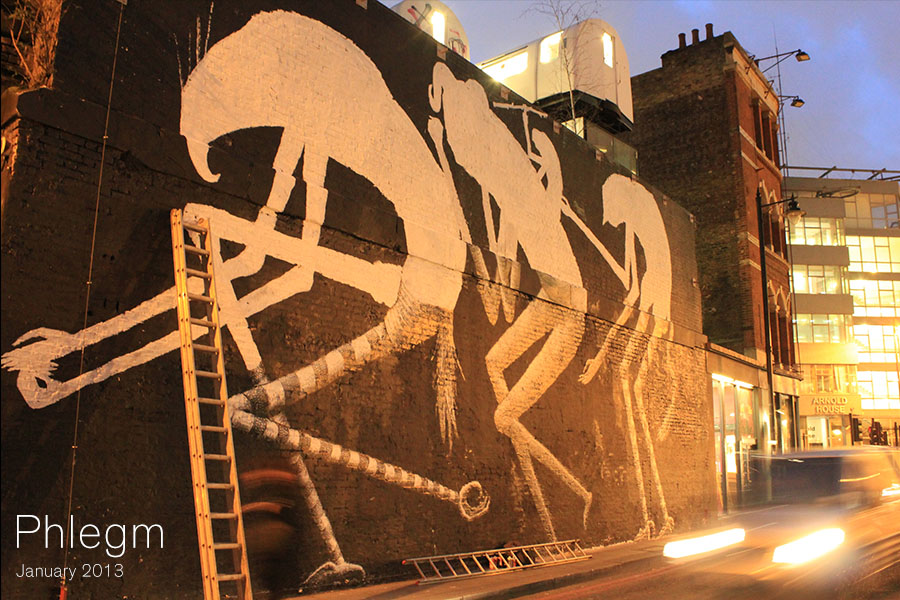 Phlegm 
Phlegm is one of the most exciting street artists in the world. He is known for his intricate, precise black and white style through which he portrays fantastical characters and creatures from his imagination. Initially Phlegm started out as an illustrator, producing hand-crafted zines and books. Soon he began to transplant the worlds and stories that he created on paper to the outdoors on a huge scale.
Phlegm hails from Sheffield and this is where the bulk of his work is to be found. Long abandoned warehouses and factories around the Steel City's hinterland house immense and rarely discovered murals by Phlegm each containing their own narratives. In the last year or so Phlegm has spread his wings to paint all over the world.
Phlegm was invited to the Wall in January 2013 and painted an astonishingly detailed composition of three huge figures inspired by a scene from Where the Wild Things Are.