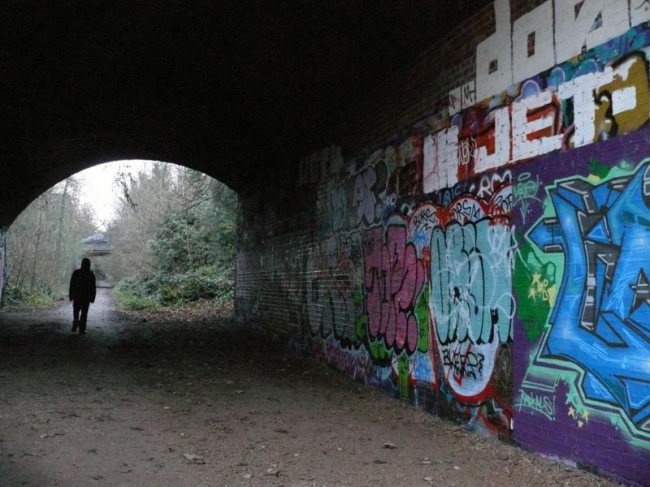 Street art in London isn't just all about Shoreditch!  There are many others areas of London with some great pieces waiting to be explored and Street Art London is planning to bring you a series of posts on some of these far off places and nooks and crannies.  To kick us off, we are taking a look at some of the street art and graffiti around Parkland Walk in North London.
Parkland Walk, is a 4.5 mile long strip of green land in North London that has been a nature reserve since 1990. The leafy walkway follows a disused railway which used to connect Finsbury Park and Alexandra Palace. It is also an excellent place to see graffiti in North London as many year's worth of pieces and throw ups adorn several of the bridges that the railway used to run under and abandoned buildings along the route.
Notable spots include Mount View Road Bridge and Crouch Hill Bridge which have been heavily hit by North London graffiti artists over the years. In the past year there was an excellent piece from the Toasters and Roa at Mount View Road Bridge consisting of a bird sitting on a nest of toasters. Today, only a small part of the bird's head is still visible, the turnover of work being so high at this particular location.
It's a great walk from end to end and the graffiti adorned walls form a welcome part of the landscape. As soon as you get off the busy streets and on to Parkland Walk you feel hidden from the city with only overgrown trees and old bridges for company. Not quite alone though, Parkland Walk is home also to the occasional jogger and dog walker too.
Graffiti adorning the walls of Mount View Bridge Road: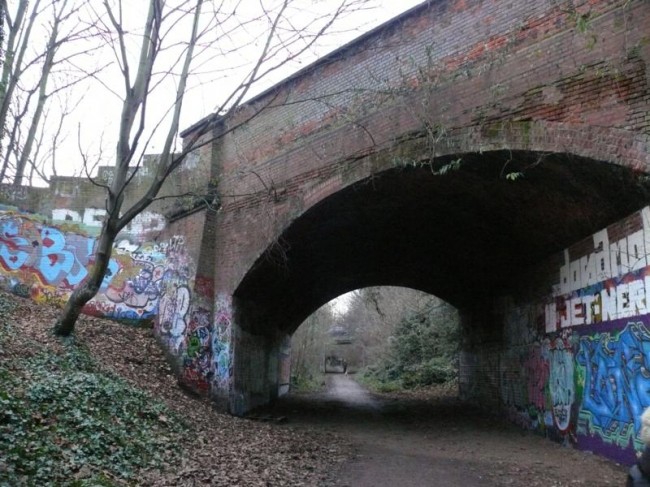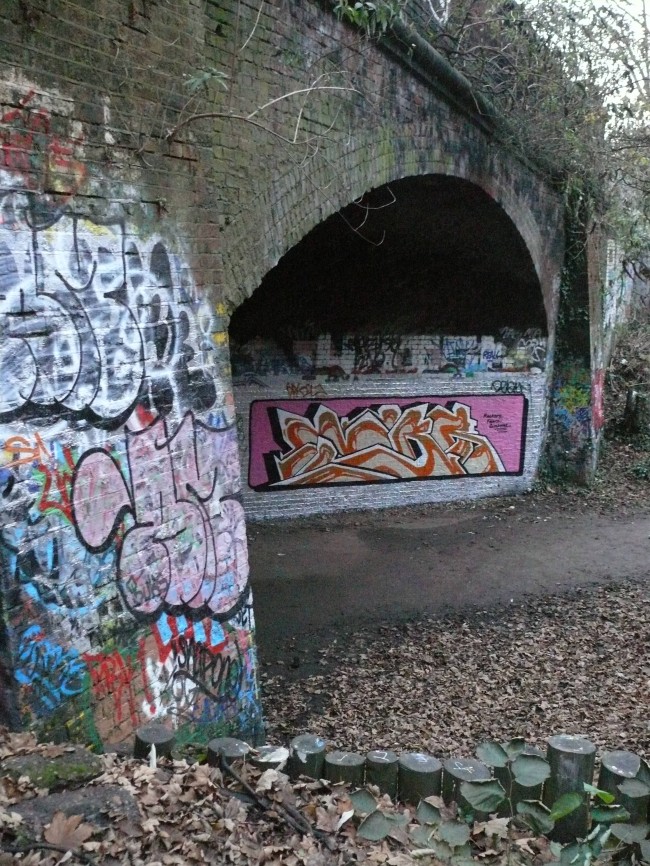 TYPE getting up high with a huge roller piece on the facade of an abandoned building: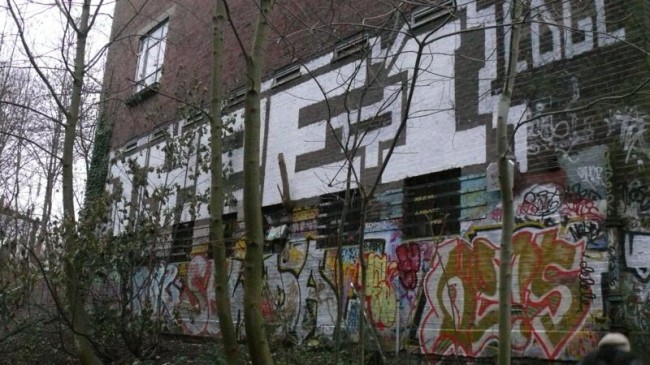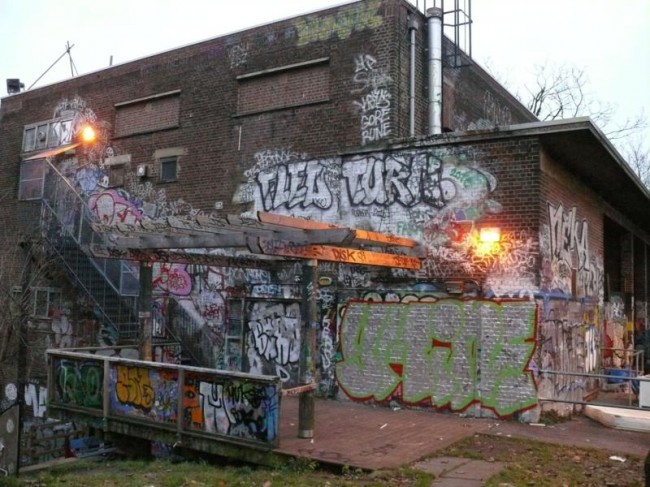 Crouch Hill Bridge: