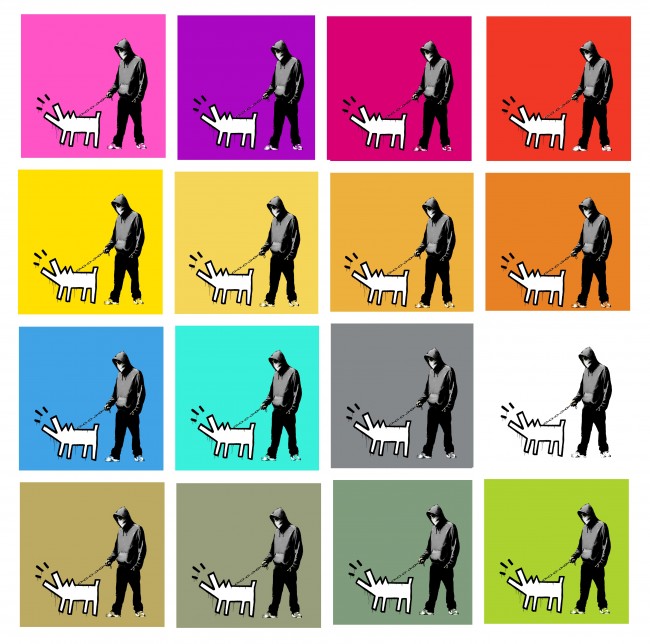 This weekend saw the Pictures On Walls gallery release Banky's much anticipated 'Choose Your Weapon' print at their East London gallery, Marks & Stencils in Soho and through an online lottery.  450 prints priced at £450 and over 15 colours were released (and all rapidly purchased) in total. Four other print colours were produced too (Gold, Silver, White and Warm Grey – more on these below).  At POW's East London gallery there were scenes of absolute bedlam as a huge queue formed outside the gallery from 10pm on Friday when the news hit peoples inboxes.   Many had been erroneously tipped off about the relases and had started queuing over at Marks and Stencils in Soho early on Friday.  Throughout the night and early morning there weere reports of fights, thugs pushing in to the front and scalpers hiring whole crews to stand in line.  Many of the Choose Your Weapon prints sold by POW over the weekend rapidly found their way onto eBay with some reported sales rising to £10,000.
Full details of all 19 colourways after the jump.
At POW
25 prints in the following colours: Bright Pink; Bright Purple; Dark Orange; Khaki; Light Orange; Slate; Soft Yellow; and Turquoise.
At Marks & Stencils in Soho (released suddenly on Saturday morning after the queue chaos in East London)
25 prints in Lemon; Olive and Magenta.
Online lottery
75 prints in Grey and 25 prints in Red; Sky Blue; and Green
VIP
The special Gold and Silver prints were given out to a handful of lucky people.
"Queue edition"
POW, via it's website, has acknowledged the dissapointment felt by many true Banksy fans who had spent the night politley queuing in the cold only to miss out when carloads of chancers arrived on Saturday morning and violently pushed to the front of the queue in order to bag a print to sell on eBay. As recompense, POW (and Banksy) are rumoured to have produced a special print run in Warm Grey for those who were dissapointed.
So in total, there appear to be 19 colours.  No firm news about the White edition which is rumoured to be hand finished.  It remains to be seen how POW will publicly distribute these remaining colourways (if at all).
Check out the whole set of Choose Your Weapon colourways below:
Sky Blue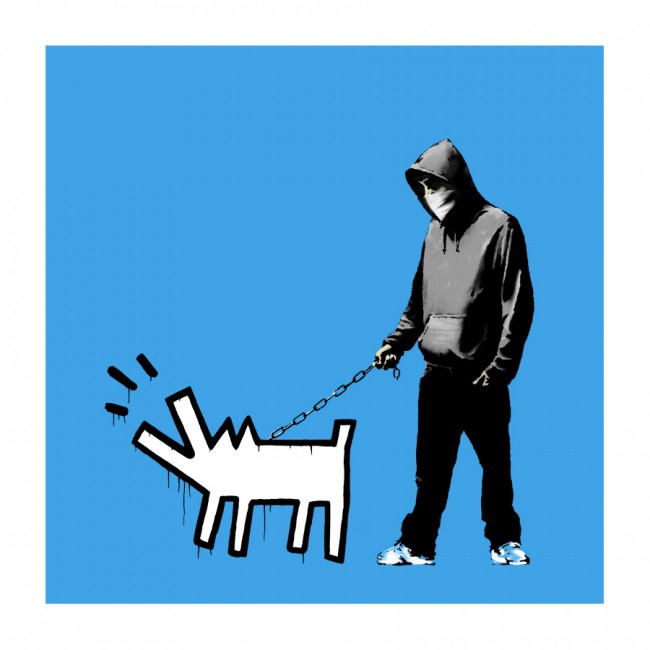 Bright Pink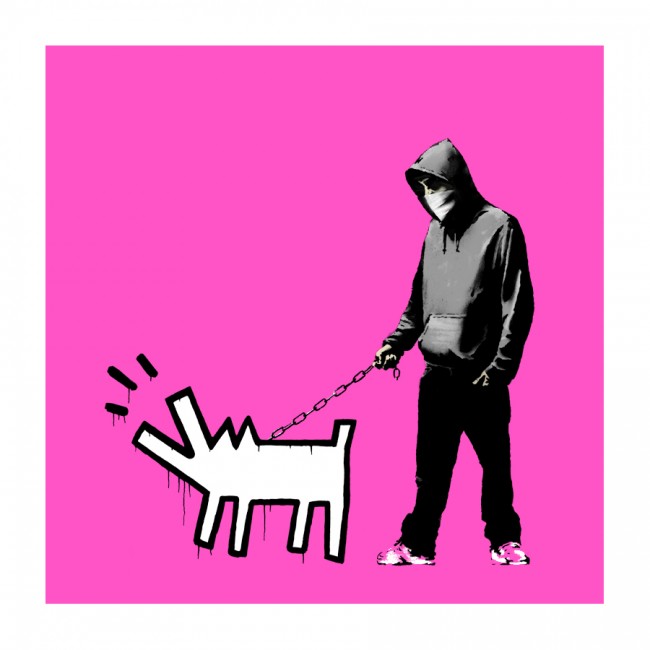 Light Orange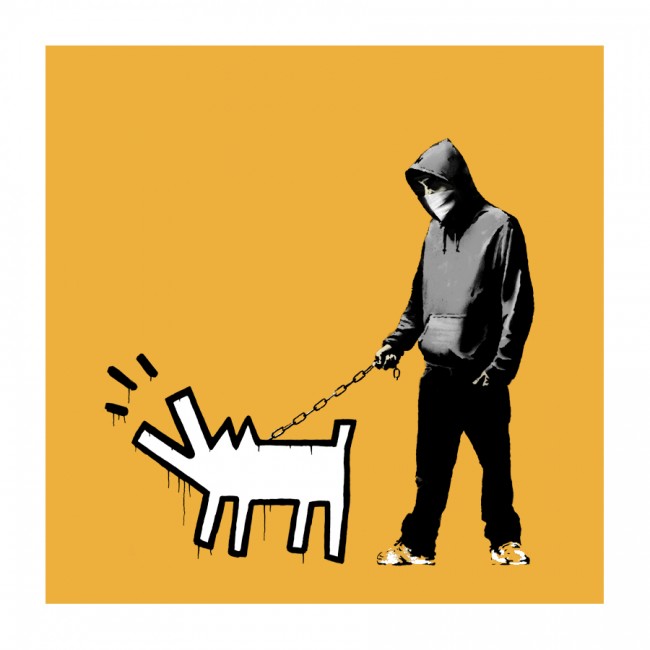 Soft Yellow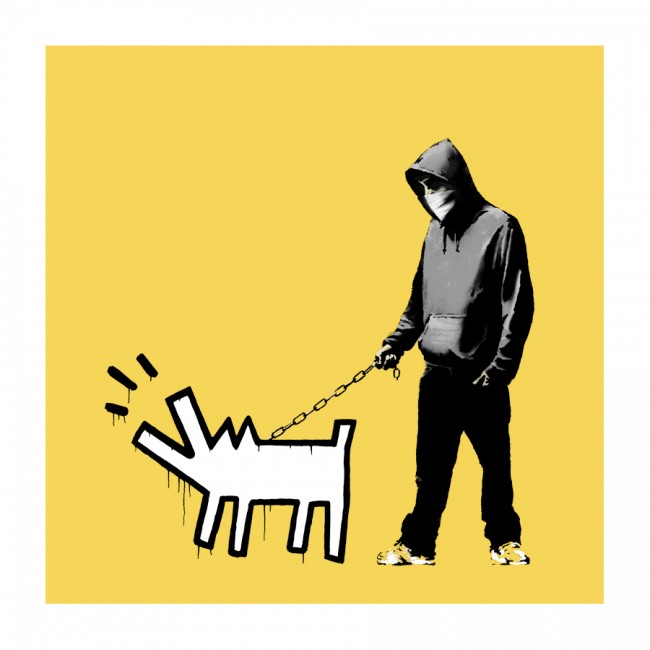 Bright Purple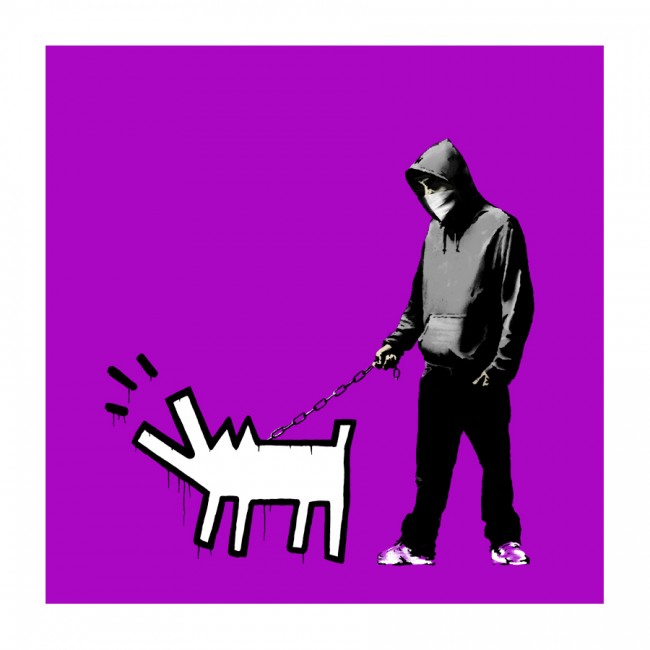 Dark Orange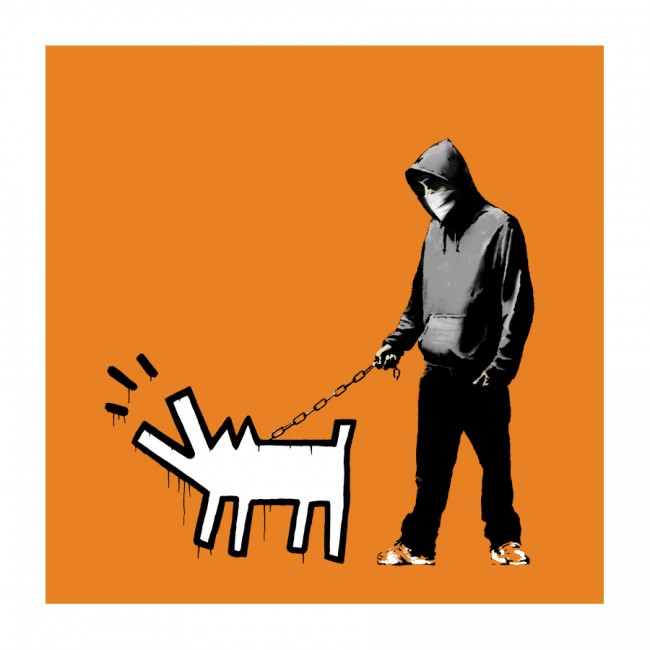 Khaki
Slate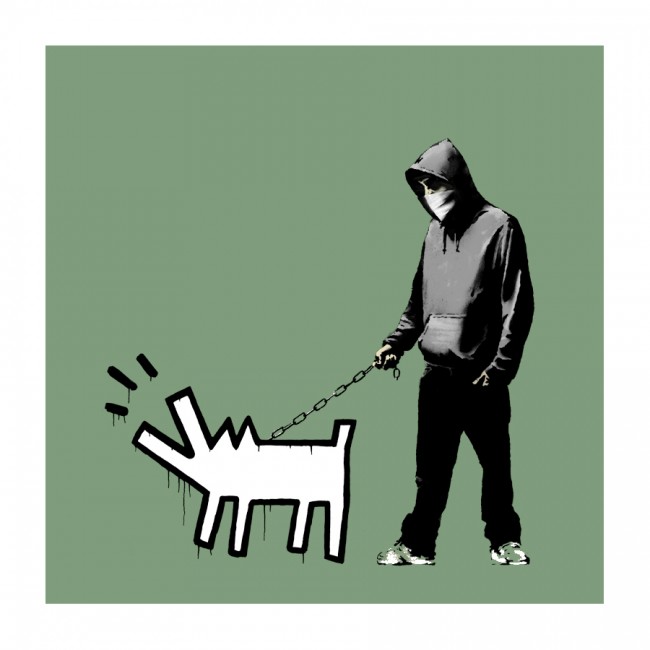 Turquoise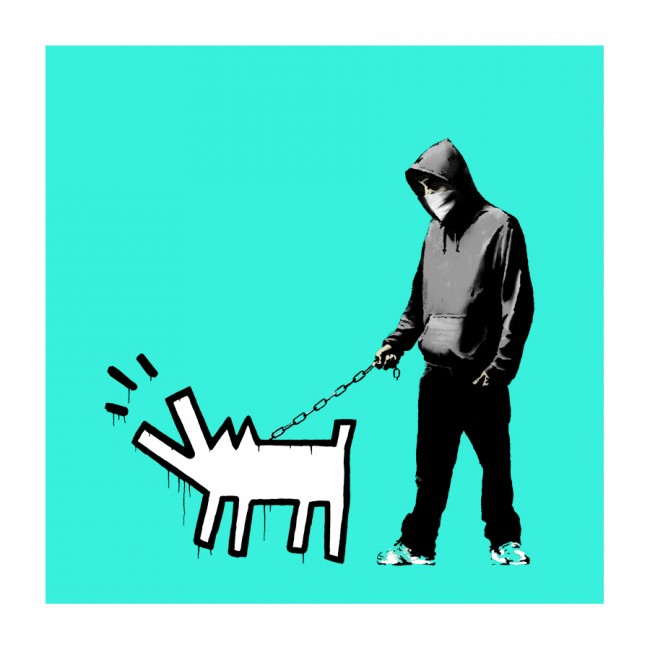 Grey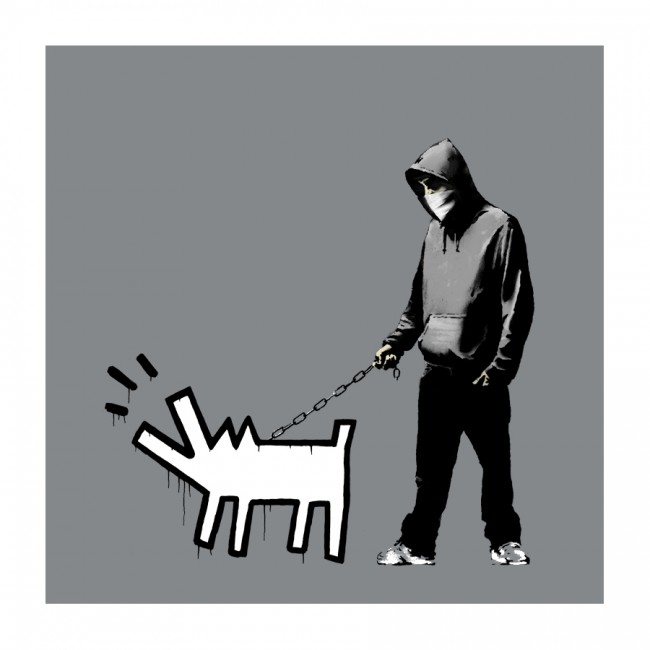 Green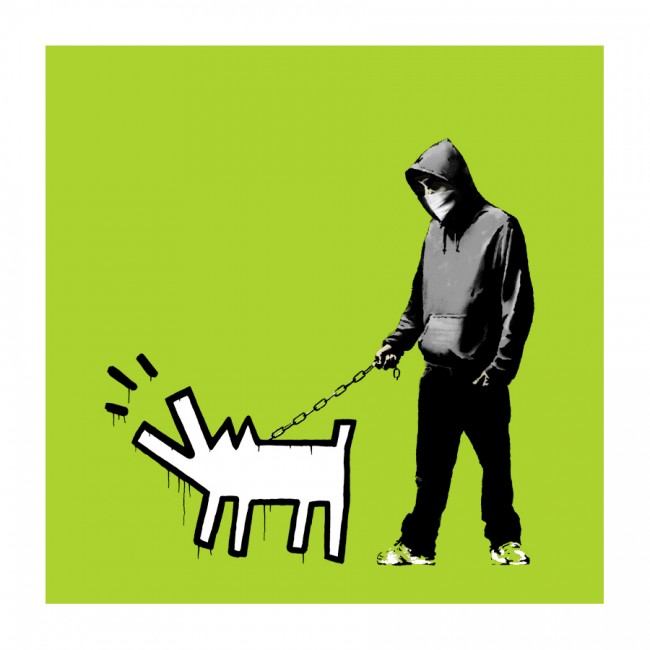 Red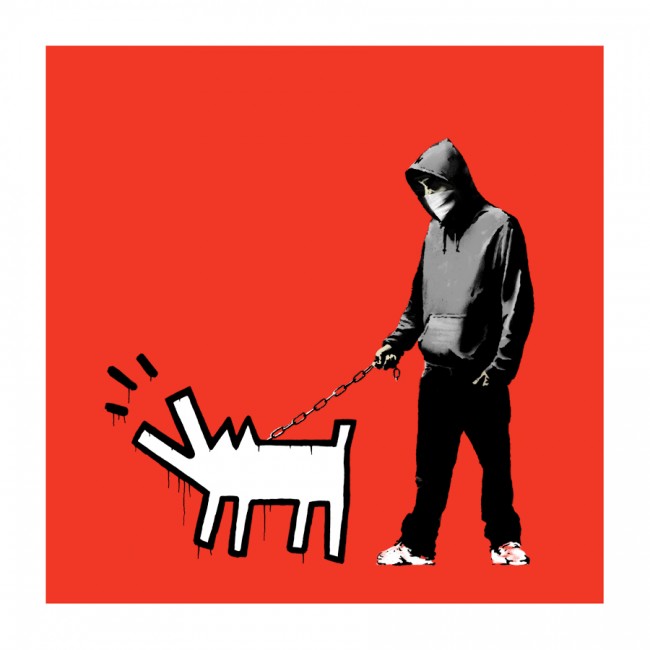 Gold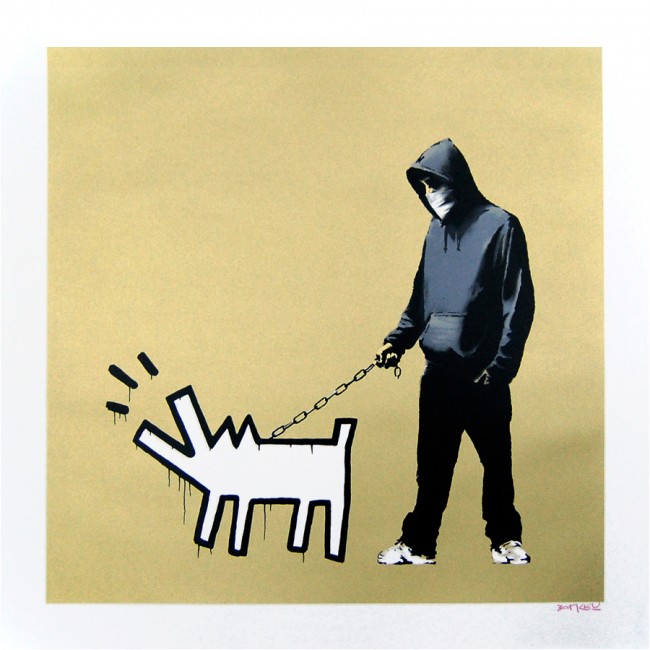 Silver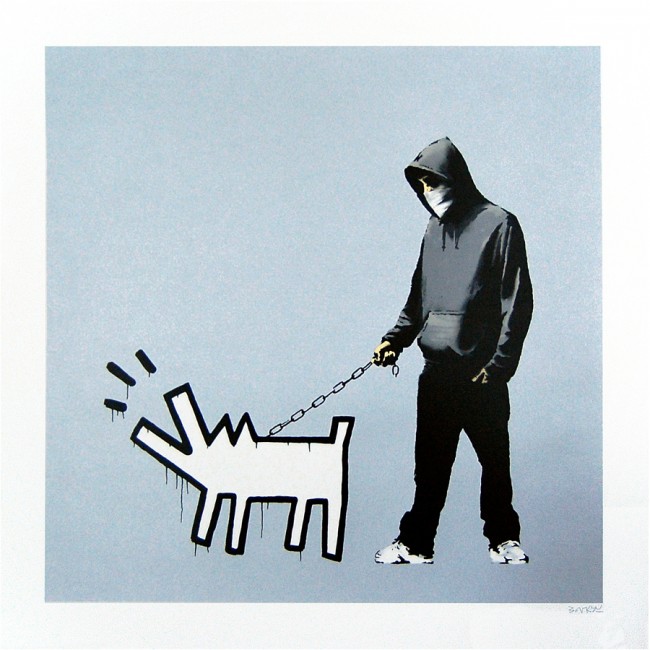 Magenta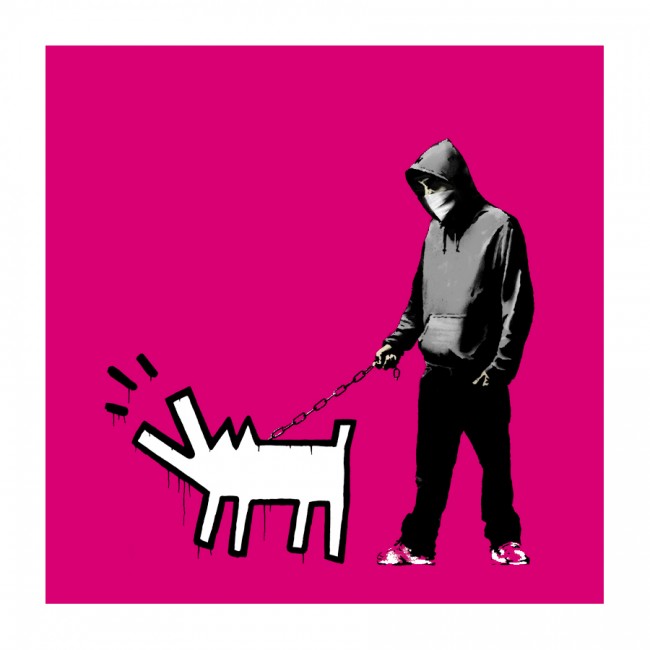 Olive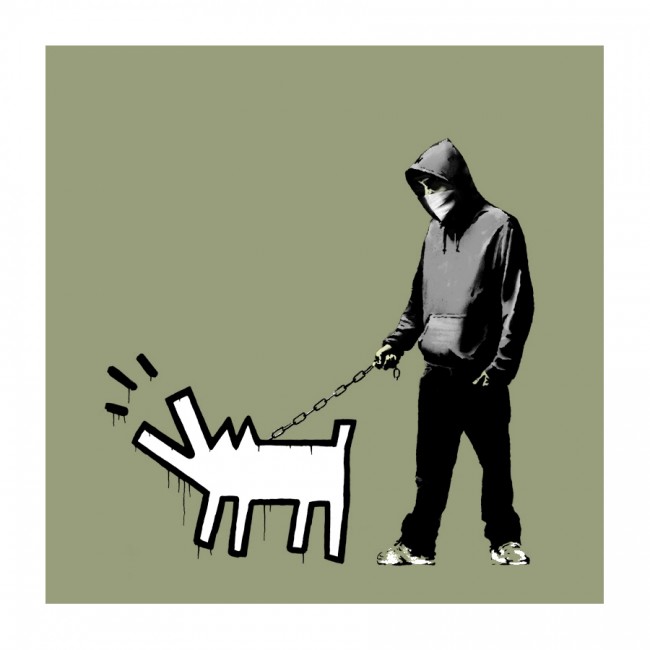 Lemon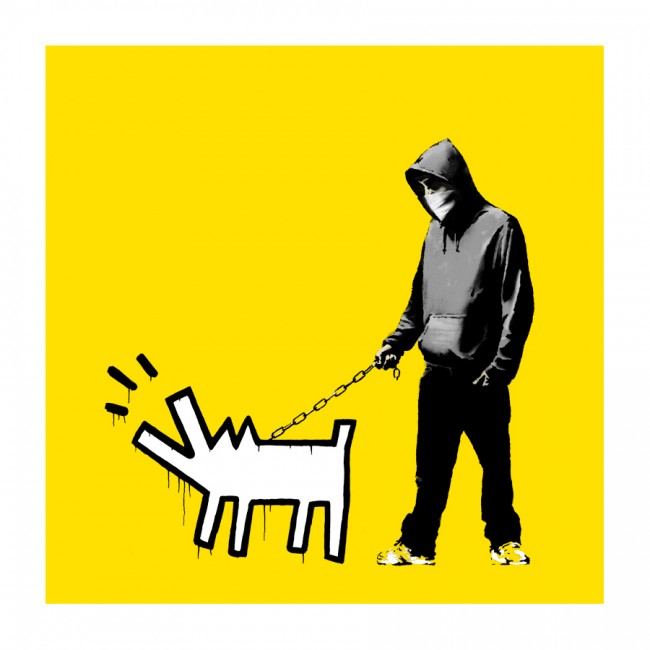 White
Warm Grey