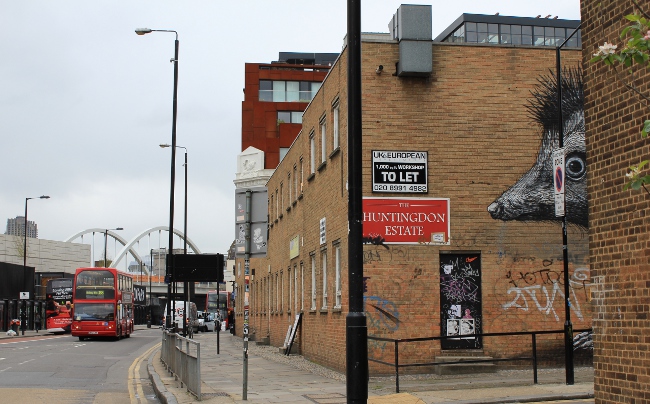 On Sunday ROA put up a great new mural on Chance Street in Shoreditch to mark his last night in London before jetting off to paint in Poland.  This piece adds to his growing repoitoire of animals around London and caps off an extended stay that saw him put up one more street piece a few weeks back (see below), but more significantly put together a fantastic installation based gallery show entitled Hypnagogia.
Hypnagogia opened last Thursday and is spread over two spaces – one at Stolen Space gallery and another at a pop-up space towards the end of the Brick Lane – both are worth checking out, particularly the pop-up…
ROA is one of the most prolific and most talented street artists on the planet and he has visited London numerous times and left many of his giant animals across it's walls and shutters.  Check out Street Art London's collection of his work accross London HERE and then consider that ROA is doing the same in many other cities and countries all around the World!
Chance Street, Hedgehog: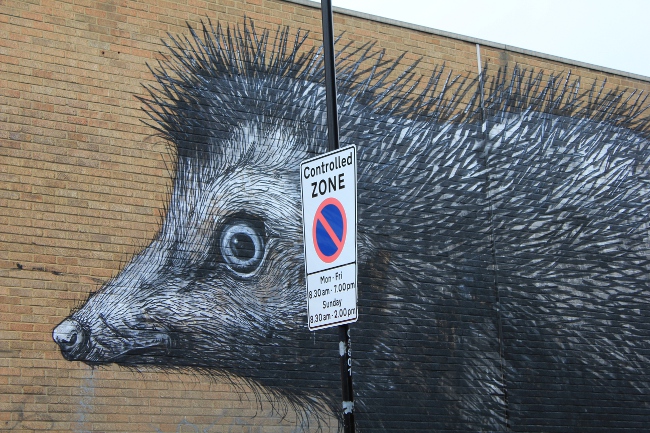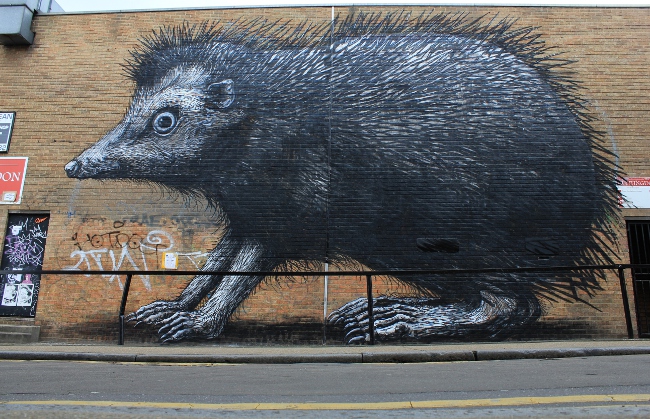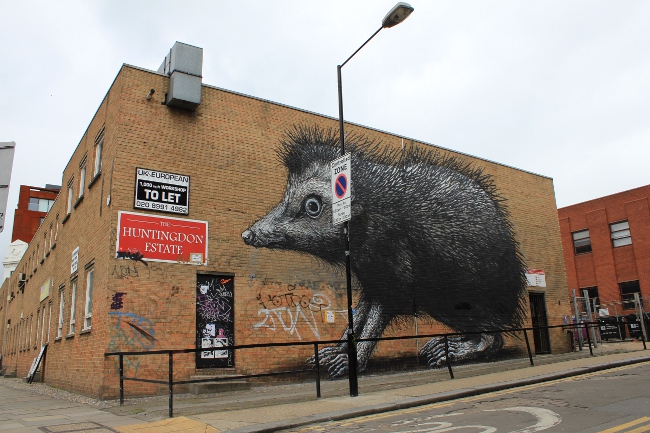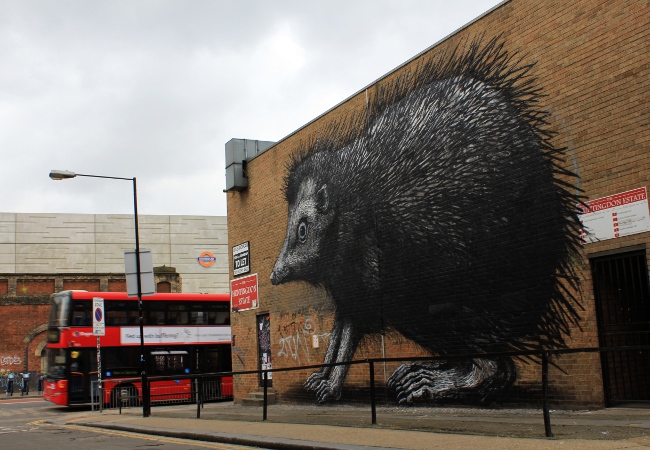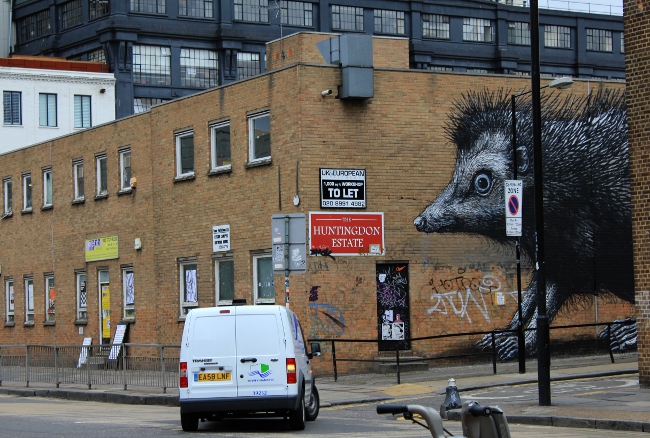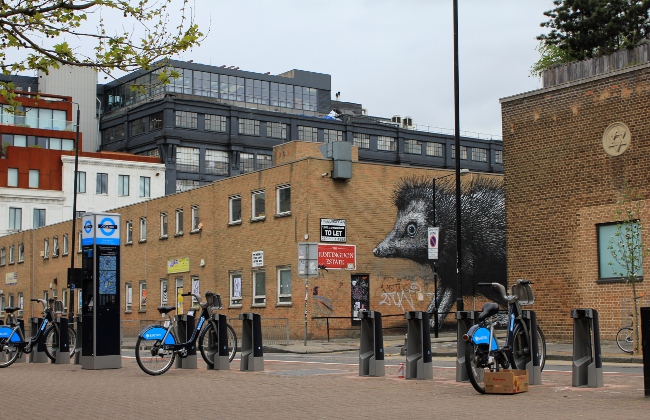 Buxton Street Pig: