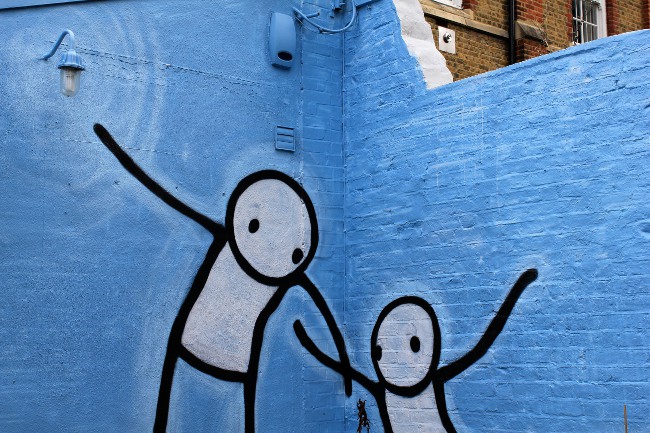 Stik recently collaborated with the Dulwich Picture Gallery to re-create seven old master paintings from the Gallery's collection around the streets of Dulwich.  This project represents a daring collaboration between street artist and England's first public art gallery.  It is also refreshing to see Stik's work and street art more generally transplanted into leafy and surbaban Dulwich.
Stik found inspiration from regular visits to the gallery and then reinterperated and remixed the work into his own unique style. Stik's simplification of the works in the street serve to highlight the universal nature of the themes expressed by the old masters. The piece below is Stik's interpretation of Marcantonio Franceschini's The Guardian Angel (1716), located at the Push Studios at Blackwater Court, Dulwich.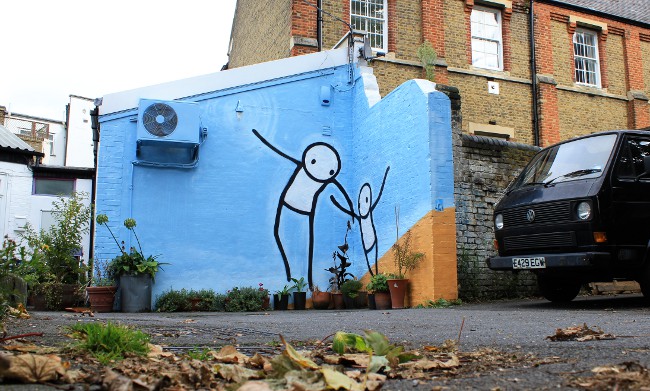 ——————————————————————————————————————————————————————-
The works in full:
The Guardian Angel –  Marcantonio Franceschini, 1716: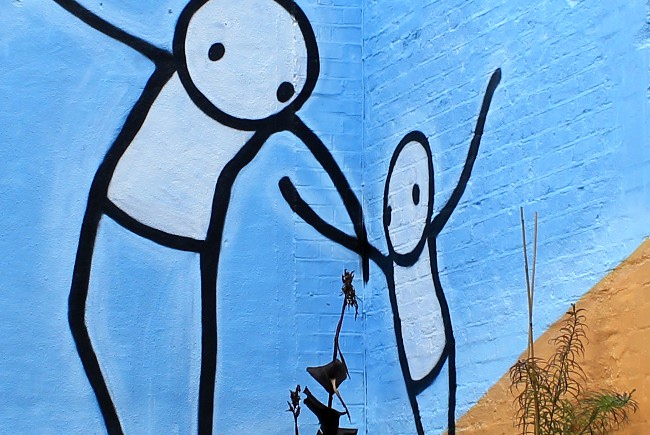 Elizabeth and Mary Linley – Thomas Gainsborough, c. 1772-85: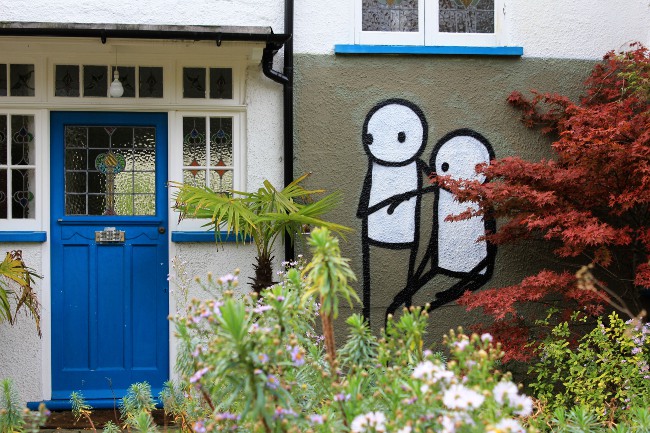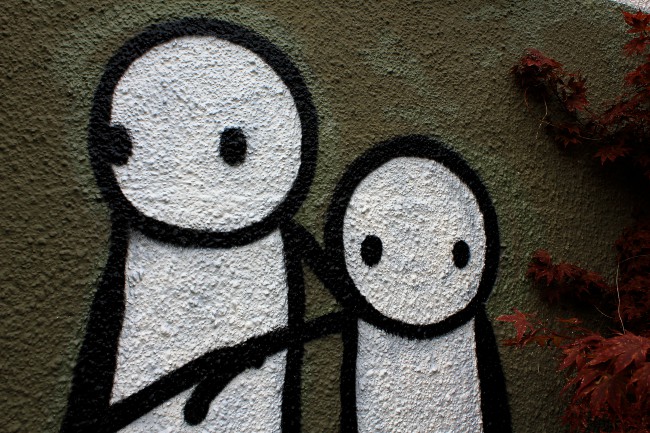 Eliza and Mary Davidson – Tilly Kettle, 1784:
Pieter Coecke van Aelst – Adam and Eve (The Fall of Man), c. 1520-30:
(on the corner of Beauval Road and Townley Road)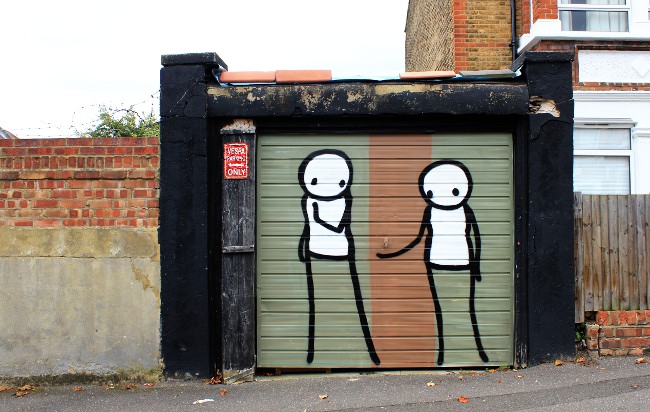 Mrs Elizabeth Moody with her sons Samuel and Thomas – Thomas Gainsborough, c. 1772: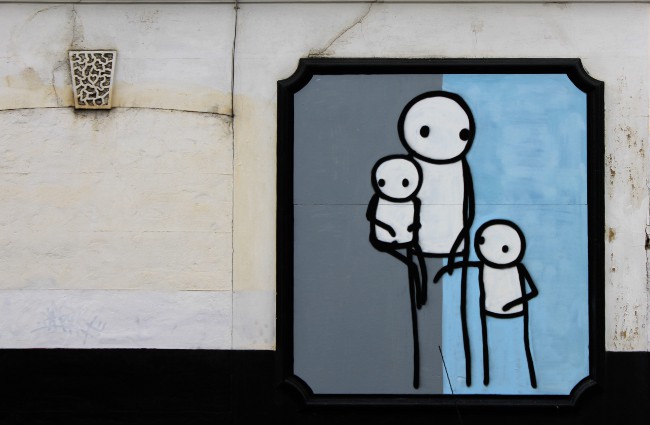 Three Boys – Murillo, Bartolomé Estéban, Late 1660s: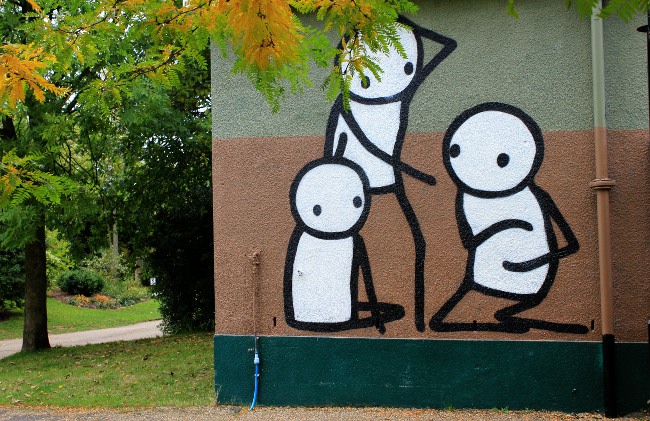 Couple in a landscape – Thomas Gainsborough, 1753: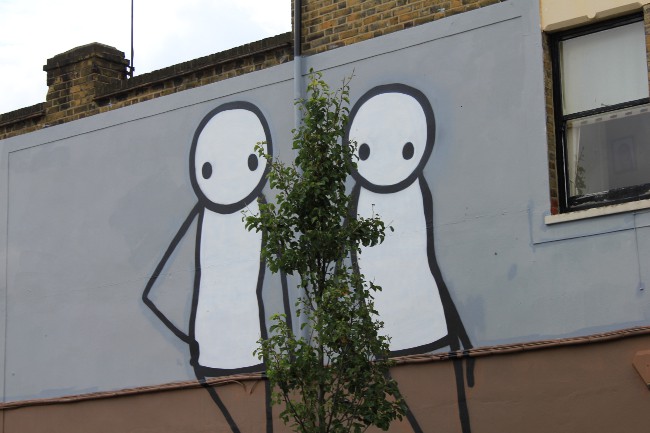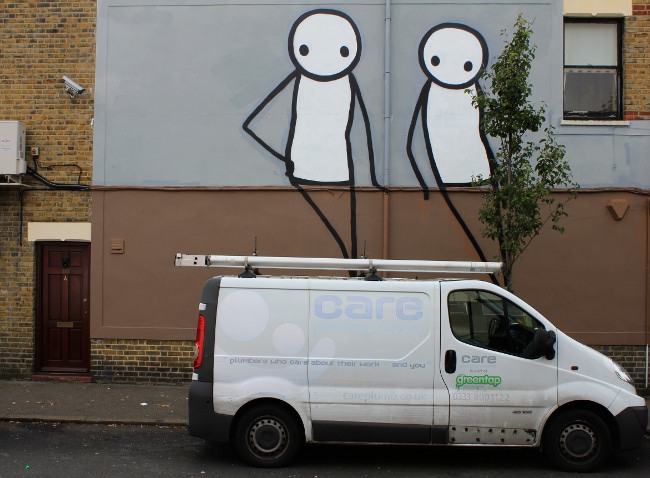 If you have a spare 15 minutes, it is well worth watching this excellent short film documenting the creation of the works and telling the story behind the collaboaration:
Here is some Stik work in its more traditional East London setting!