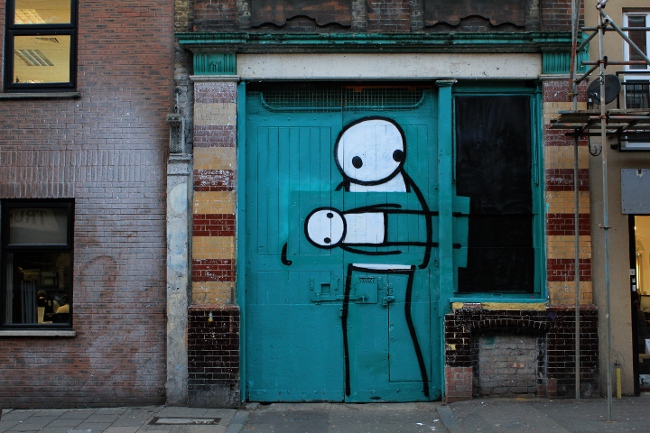 Stik's well known piece on Pitfield Street in Hoxton was freshened up recently as Stik playfully remixed it to depict an 'Art Thief' making off with a nice piece of Stik artwork.   Perhaps next month there will just be a plain doorway here as the figure makes its getaway…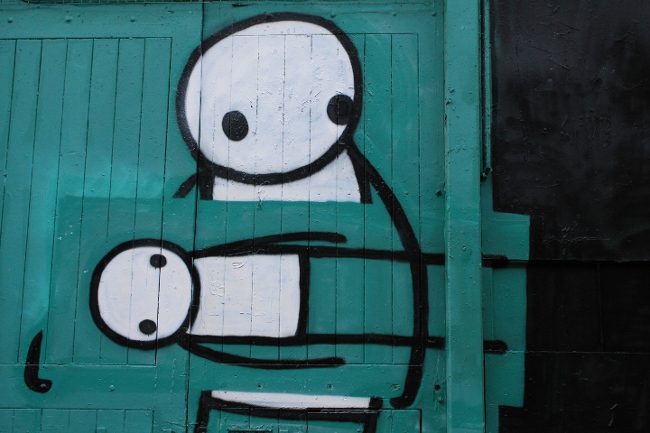 Up close.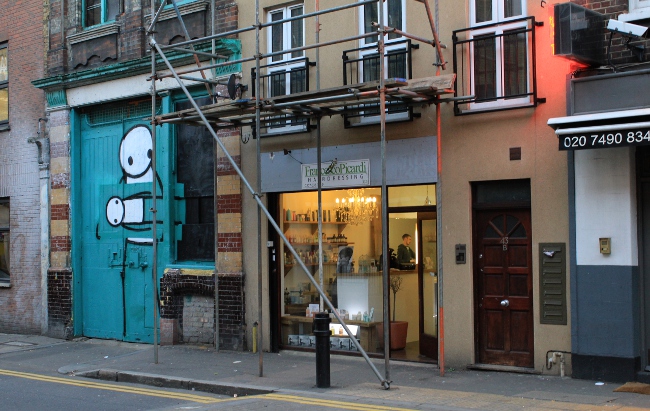 Coast clear.
This is what the old piece used to look like (on a Summer's day) before Stik revisited it: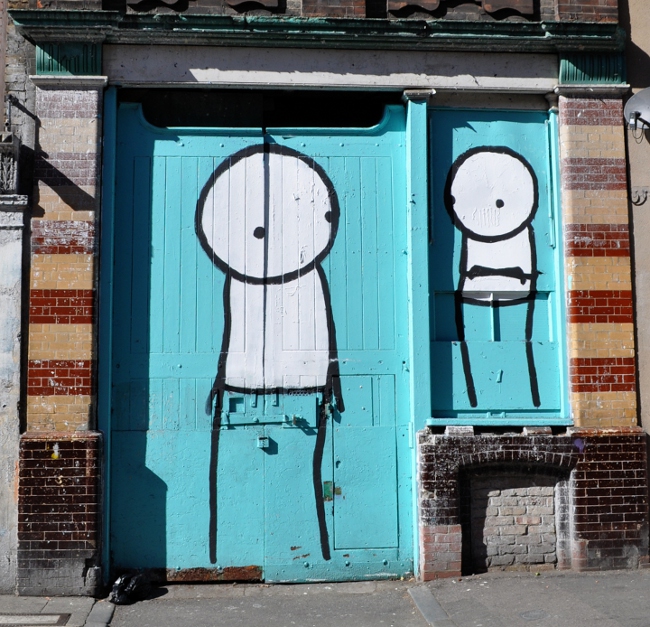 Thinking about making a move…
For a little more background on Stik check out this interview and Street Art London's collection of his pieces around London.