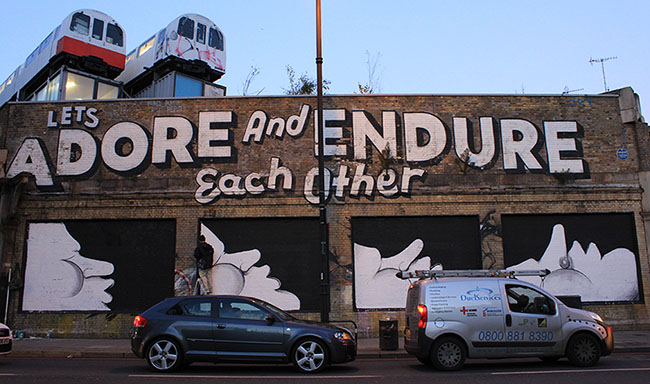 Yesterday RUN painted the Great Eastern Street side of Village Underground which has featured many classic works over the years.  Not least 'Lets ADORE And ENDURE Each Other' by Steve 'ESPO' Powers which itself has endured since October 2010 and will continue to do so.  SHOk-1's incredible x-ray style is also visible on the second train carriage – closer view here.
On a slight side-note, ESPO's piece formed part of his A Love Letter To You Project which originally comprised of over 50 large uplifting typographical murals along the elevated train line in Philadelphia and since spread to other cities including London and New York.
Rumour has it that these four panels are going to get painted again soon so RUN chose to paint a series of simple pieces that reflect some of the recurring themes in his work, faces, and that are reminiscent of the work he painted on the Foundry last year.
Preparing the outline: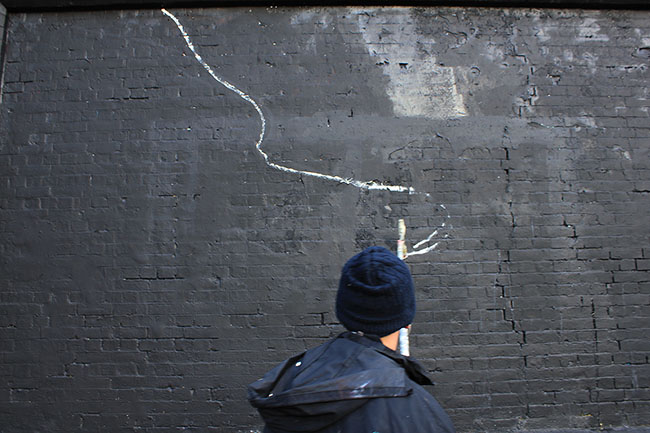 **Five Minutes Later**
Outline Finished: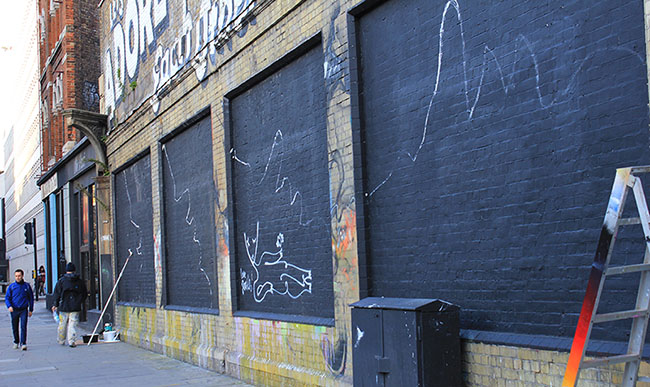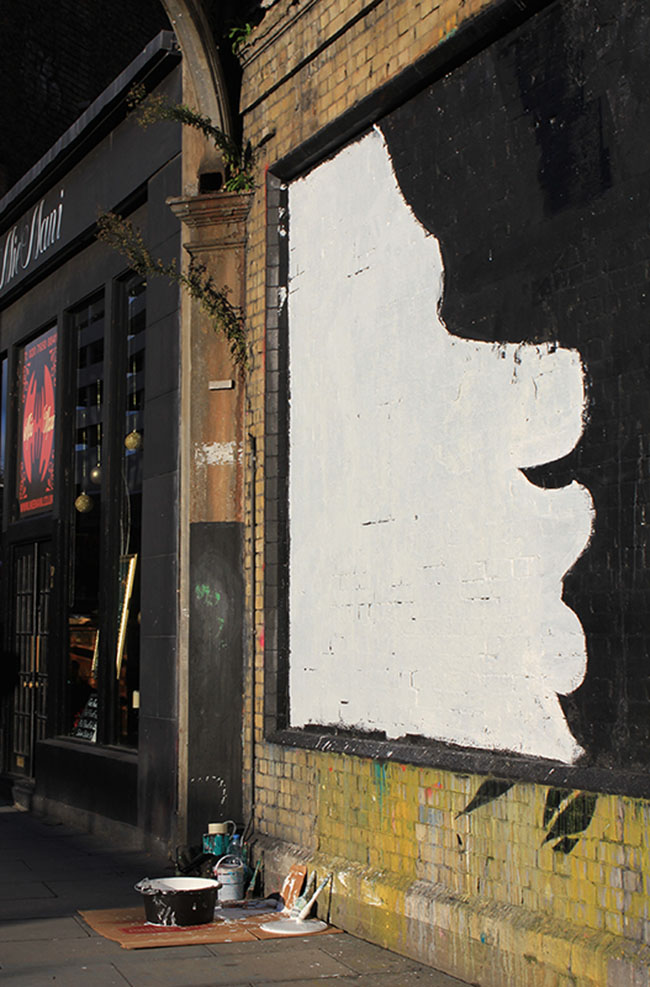 Details: