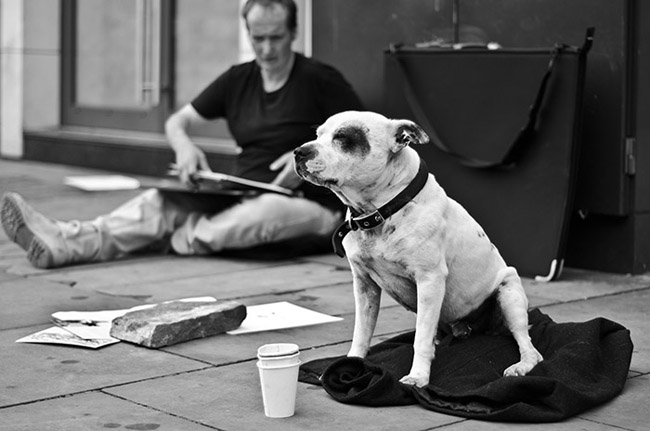 Photography by Rob Weir
Interview by Carina Claassens
If you've been to Shoreditch on a sunny day you would have noticed John Dolan and his dog, George, sitting on the High Street. George sits patiently while John draws portraits of him and the buildings opposite.  In this in depth interview we find out exactly how John became the artist he is today.
{ 8 comments }